Appearance
You can adjust the zoom on your browser to fit more content into the browser window. This is especially useful for users with smaller screens like on a laptop.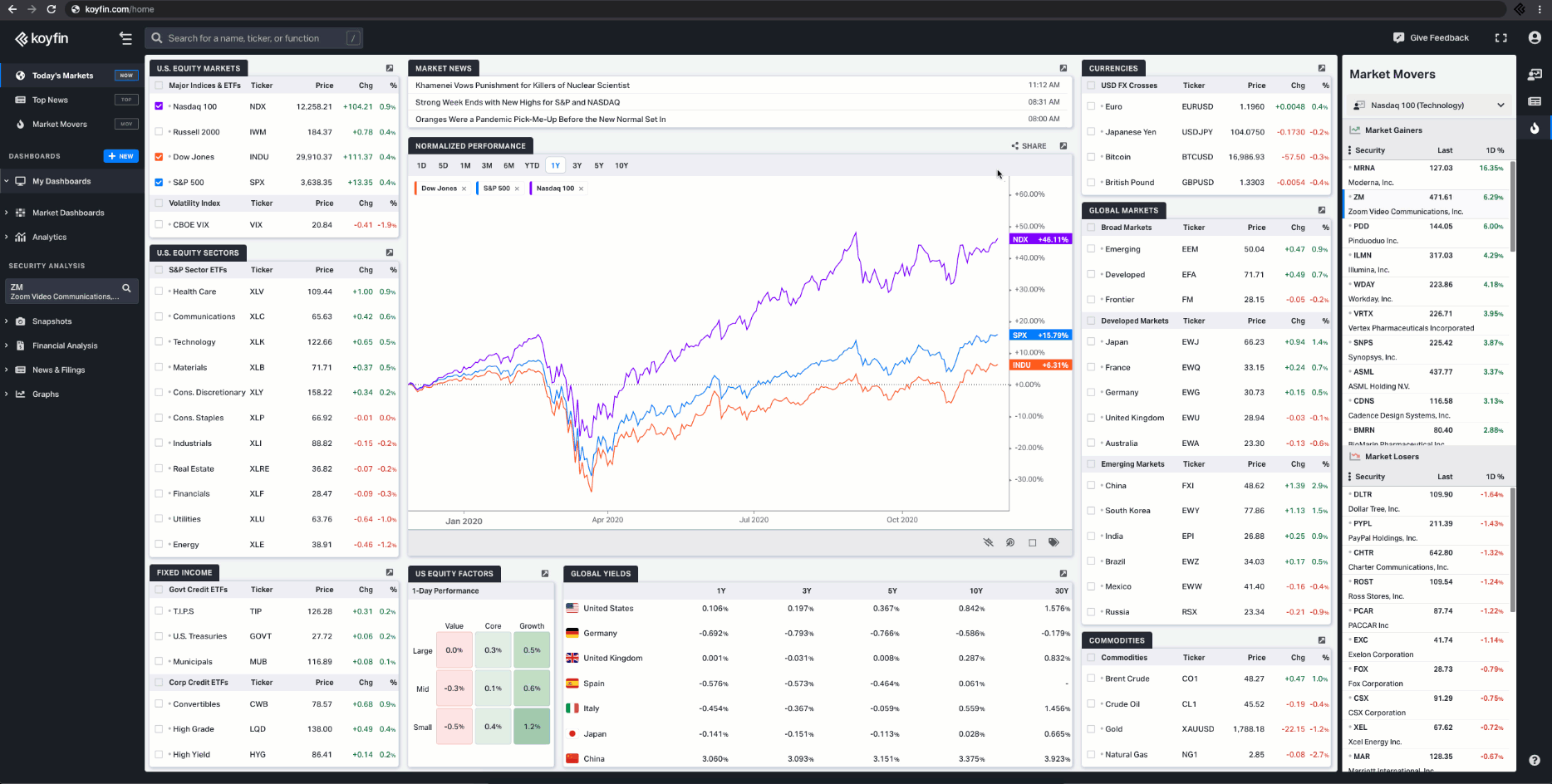 You can also switch to dark mode.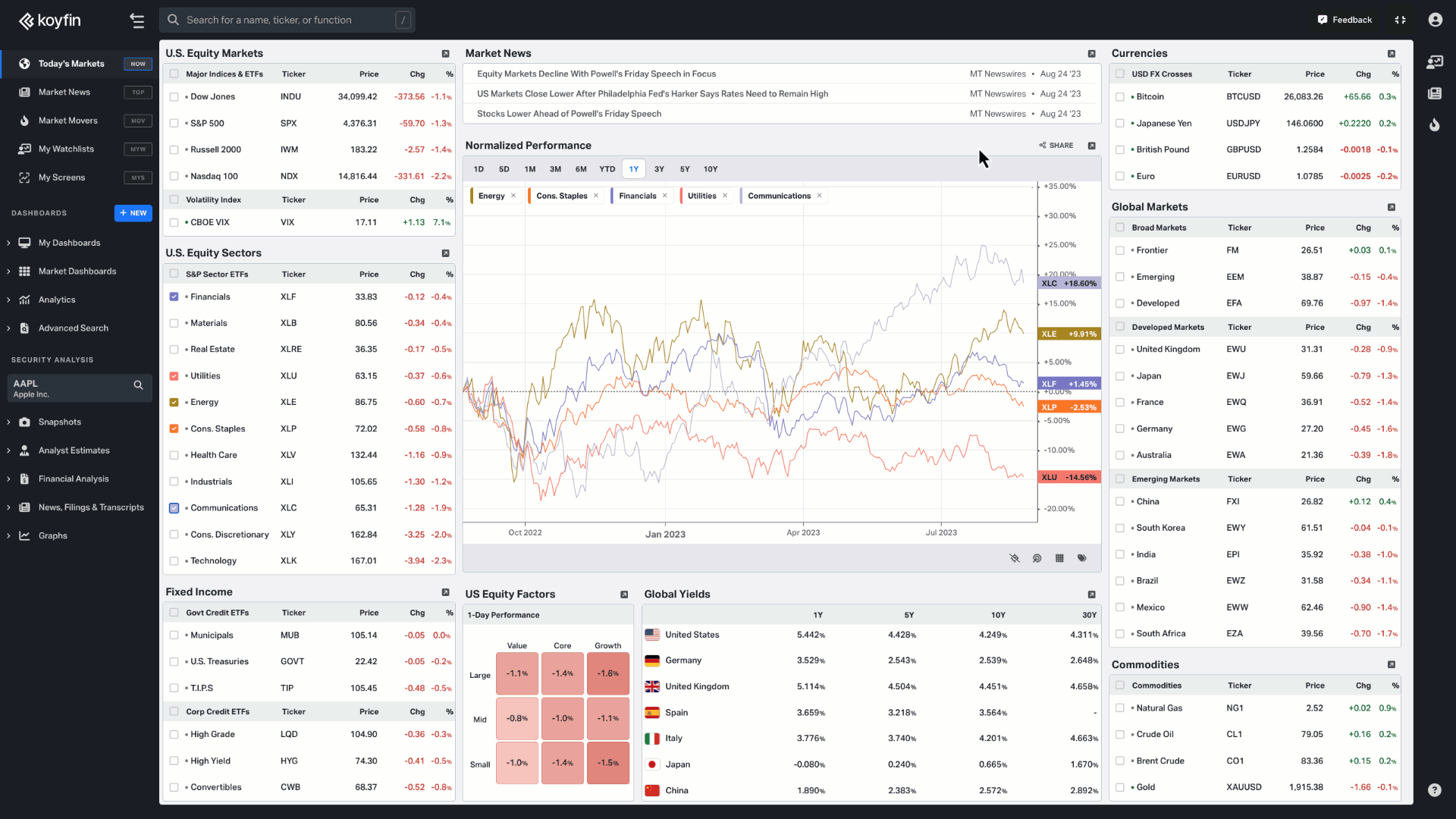 Data
Koyfin has over one million data points including global equities, fundamentals, estimates, ETFs, mutual funds, fx, economic data, news and Twitter.
To see a timestamp of the last price update, you can hover over the time dot to the left of the ticker.
Left-side Navigation Menu
Koyfin is organized into several sections that you can access via the left side menu.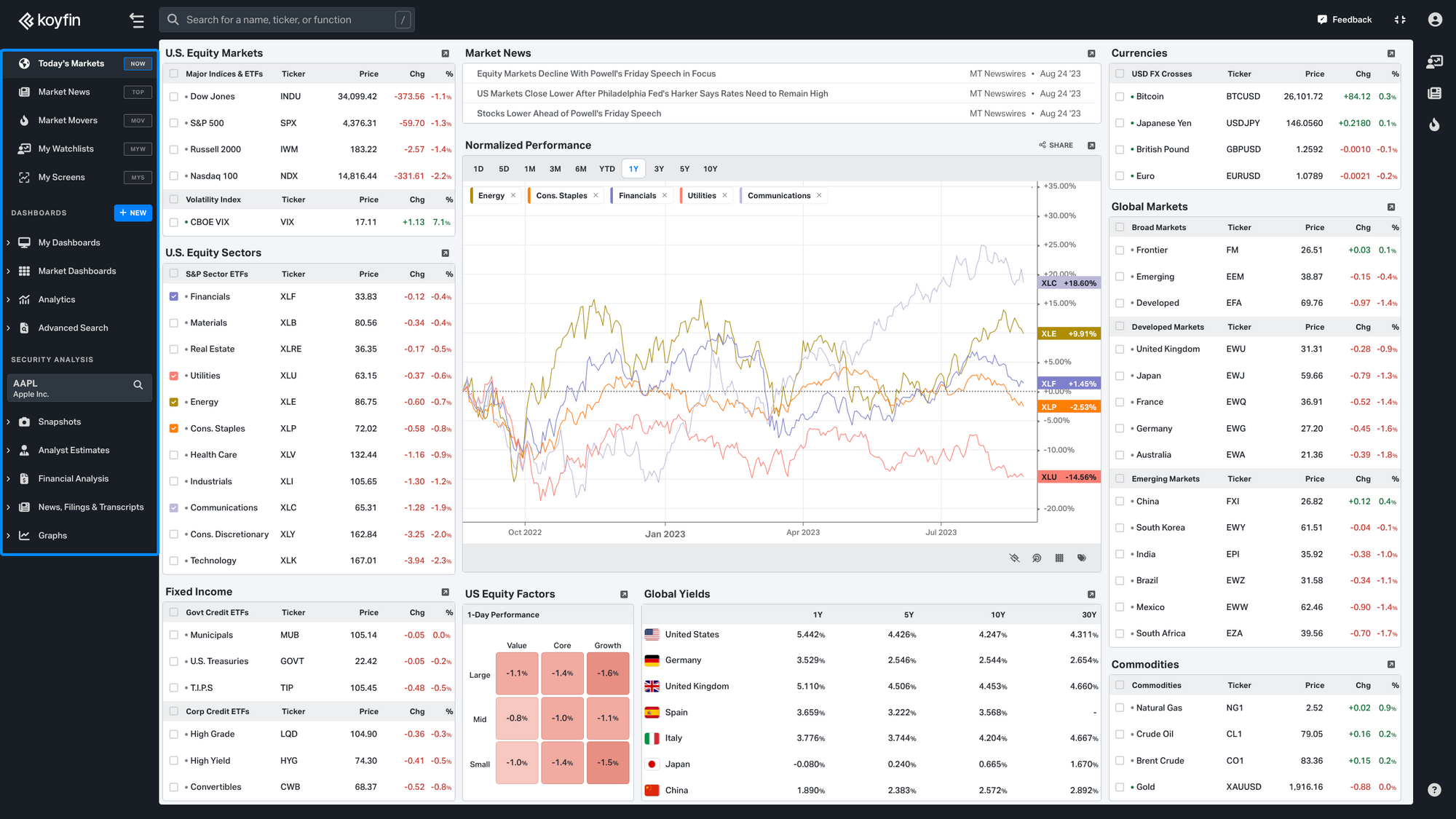 MyDashboards - Create your own dashboard of stocks, securities, graphs, news or other widgets. Learn more.
Market Dashboards - Browse cross-market dashboards created by Koyfin to explore market themes.
Analytics - Various tools to analyze financial data.
Security Analysis - Snapshots and charts to analyze individual securities like a stock, ETF, mutual fund, fx, or other data series.
Command & Search Bar
The command bar on top is a quick way to use shortcuts to find securities and charts instead of navigating through the side menu. Professional terminals such as Bloomberg and Reuters also have shortcut navigation to allow users to move quickly through the system. To quickly activate the command bar, use the "/" key on your keyboard. Learn more.
Right Sidebar
The right sidebar contains watchlists, movers and news which you can open and close by clicking on the icons. You can click on a stock in the right sidebar menu to load it into Koyfin. Learn more.
Creating Your Own Dashboard
The most powerful feature on Koyfin is MyDashboards (MYD) which gives you the ability to create your own dashboard of stocks, ETFs, mutual funds or other securities. Learn more.