V 3.1.0 - December 15, 2020
New watchlists functionality

In our last product upgrade, a lot of functionality changed and we received feedback from many users that they missed the "old" MyDashboards.

Today, we're introducing a feature called "MyWatchlists" that gives the ability to see your watchlist in full screen, and allows you to tab through your watchlists quickly. Learn more.

ETF NAV

You can now view the historical premium/discount of ETFs & closed-end funds in the G chart.

An important feature for investors and financial advisors is to understand how funds are trading relative to NAV.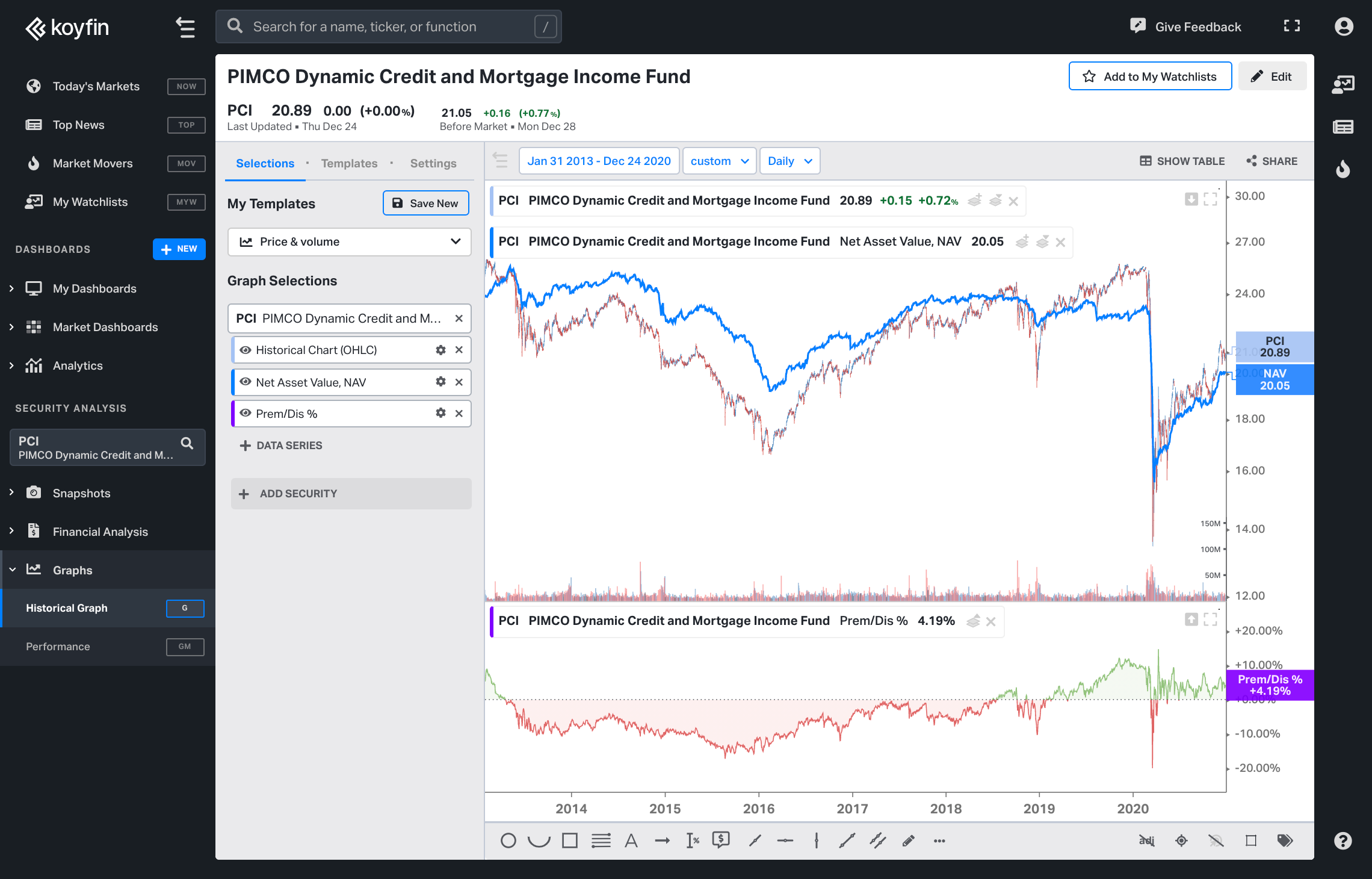 For more information on Koyfin functionality, you can take a look at the Help Center documentation or watch our video.