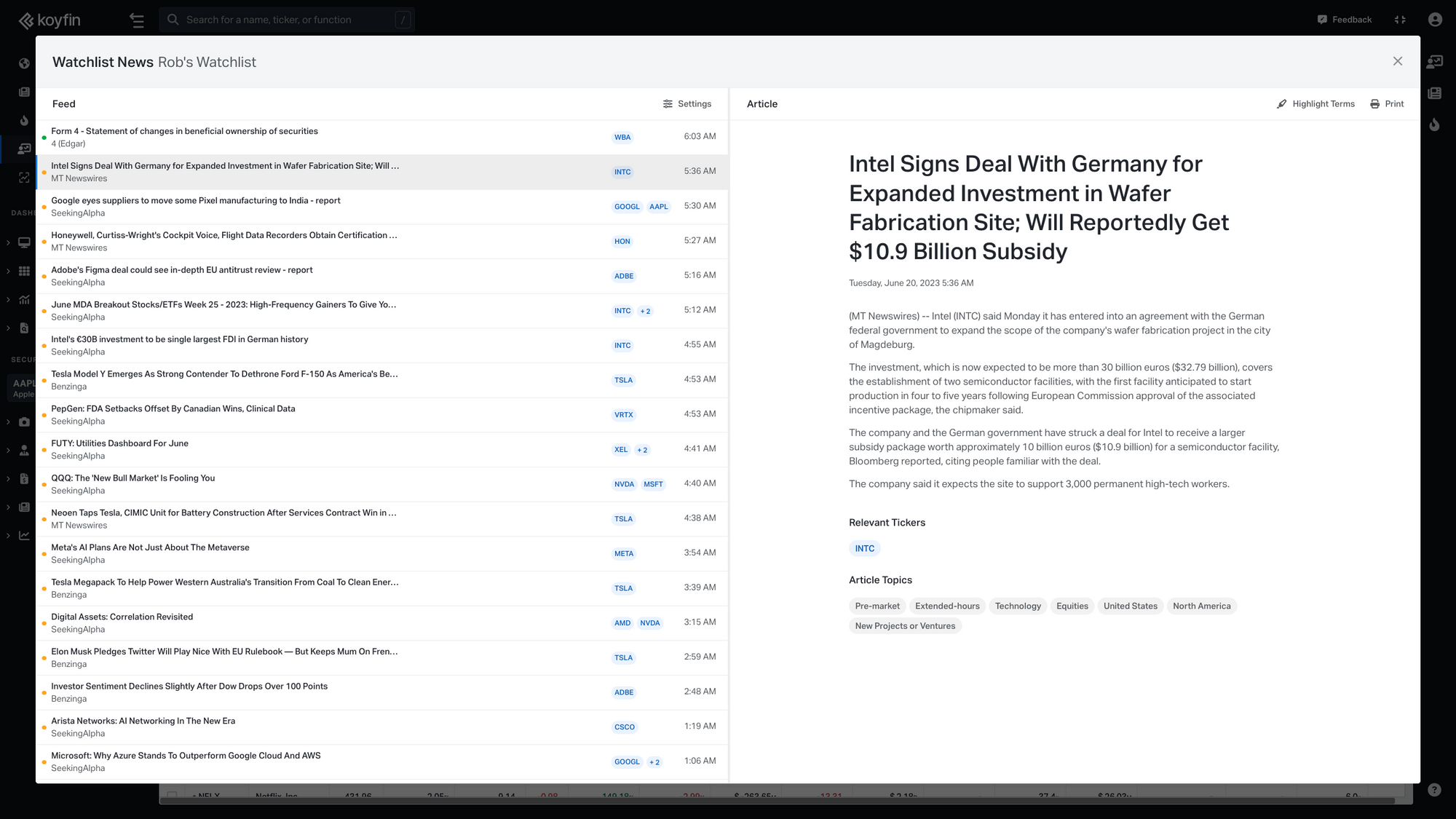 Watchlist News allows you to streamline and customize your financial news, filings, and transcripts specific to your watchlist.
---
Feature Highlights
Latest News, Filings, and Transcripts: Stay ahead of the market with the latest news, filings, and transcripts for all the stocks on your watchlist.
Customizable News Sources: Tailor your news feed to match your needs. Choose from various news sources or remove specific sources to customize your feed.
Customizable Filings Types: Stay informed with specific SEC filings types, like 10-Qs or 8-Ks, or choose from a broad array of filings based on your needs.
Customizable Topic Codes: Watchlist News also allows you to customize topic codes for news items. This feature lets you remove topics that might create noise, such as frequent analyst price target changes, enabling you to focus on the news that matters.
How to Use
Navigate to My Watchlist and select 'News' on the top right of any watchlist. You can adjust your settings to customize your feed.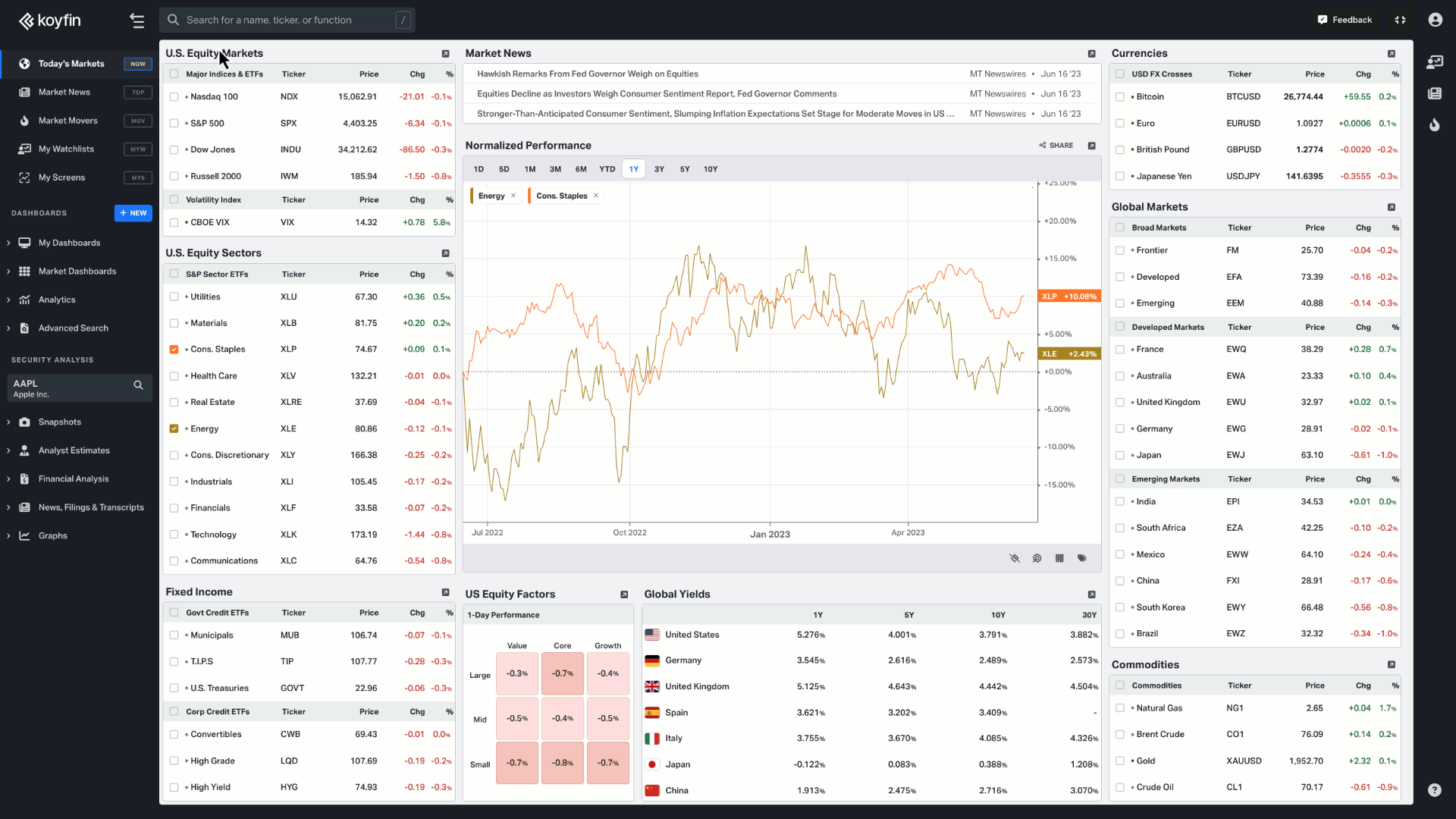 Check out this video demo to see how to get the most out of Watchlist News:
To get more information on Koyfin functionality, take a look at other Help Center documentation or check out our YouTube channel.