V 3.17.01 - August 29, 2022
Introducing Cryptocurrency data!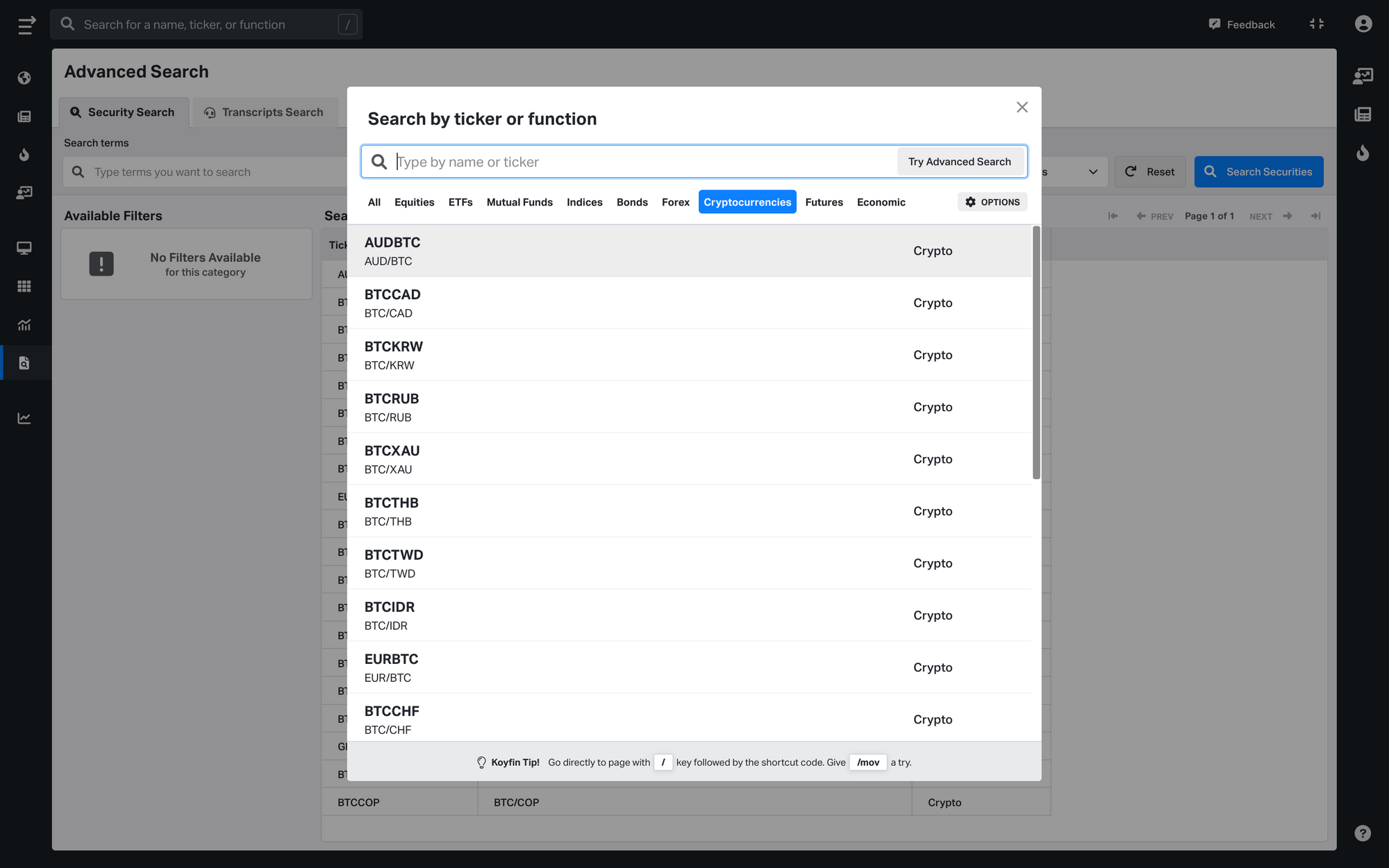 We're bringing our expertise to the arena of cryptocurrencies, where we recognize that investing in this market can be intimidating and confusing.
We hope to make it easier for investors to find cryptocurrency data that's relevant to their current needs, whether they're looking at this as an investment opportunity or as a fun way to learn about new technologies.
Coverage & Functionality
Our Crypto offering gives you access to the same data and tools that our platform offers investors in traditional asset classes. We now provide you with real-time and reliable trading data covering all essential cryptocurrencies globally from Bitcoin (BTCUSD) to Shiba Inu (SHIBUSD) and every cryptocurrency in between.
To find a specific crypto ticker, click on the top command bar or enable it with the backslash "/" key on your keyboard. Then filter by the crypto category.
All crypto prices are streamed live and updated 24/7. Koyfin now has a wide range of tools to help people analyze price movements, compare crypto to other assets, keep track of market trends over time, and much more.
Crypto securities can be pulled up in graphs, watchlists, and dashboards. Koyfin's cryptocurrency graphs are incredibly powerful for helping investors make informed decisions about the markets they're interested in.
Additionally, custom watchlists and dashboards can be used to monitor the cryptocurrencies you care about most and see the big picture.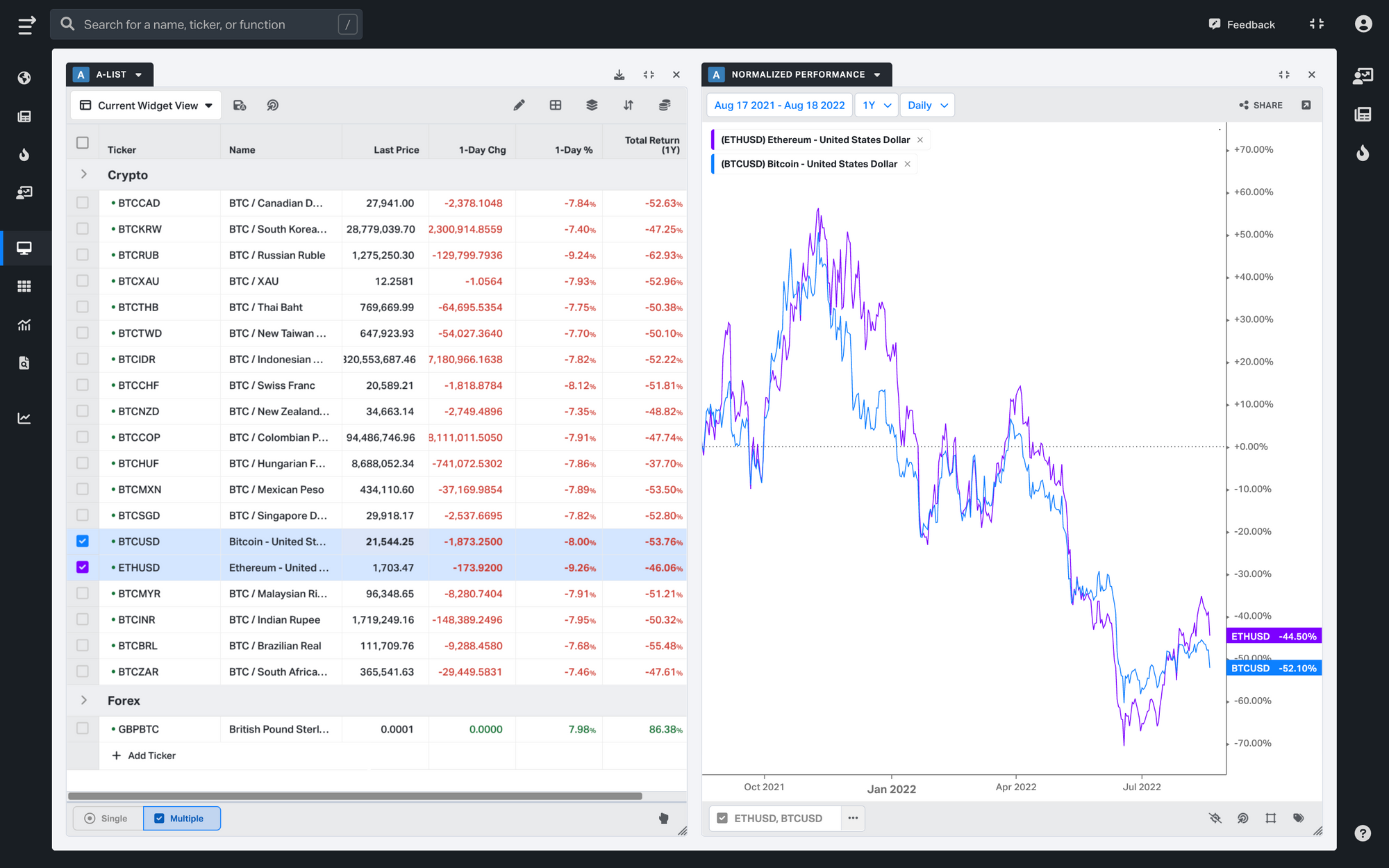 To get more information on Koyfin functionality, take a look at other Help Center documentation or check out our YouTube channel.