V 3.4 - June 24, 2021
We have several important updates to announce! Firstly, we're releasing new features that improve My Dashboards functionality, Financial Analysis and a new Snapshot to track ETF exposure.
Secondly, we're launching Koyfin paid plans with two paid tiers, Plus and Pro. This marks an important milestone for Koyfin and allows us to invest more into building a better product for you.
What's new?
My dashboards groups
My dashboards UI improvements
Custom financial analysis
ETF exposure
FCF metrics
Paid tiers
---
New Functionality

My Dashboards Groups
Grouping functionality allows you to link widgets together so that a loaded security changes the input of several widgets. For example, you can group a table widget, and 3 graph widgets. When you select a new stock in the table widget, all three graphs will load the selected security.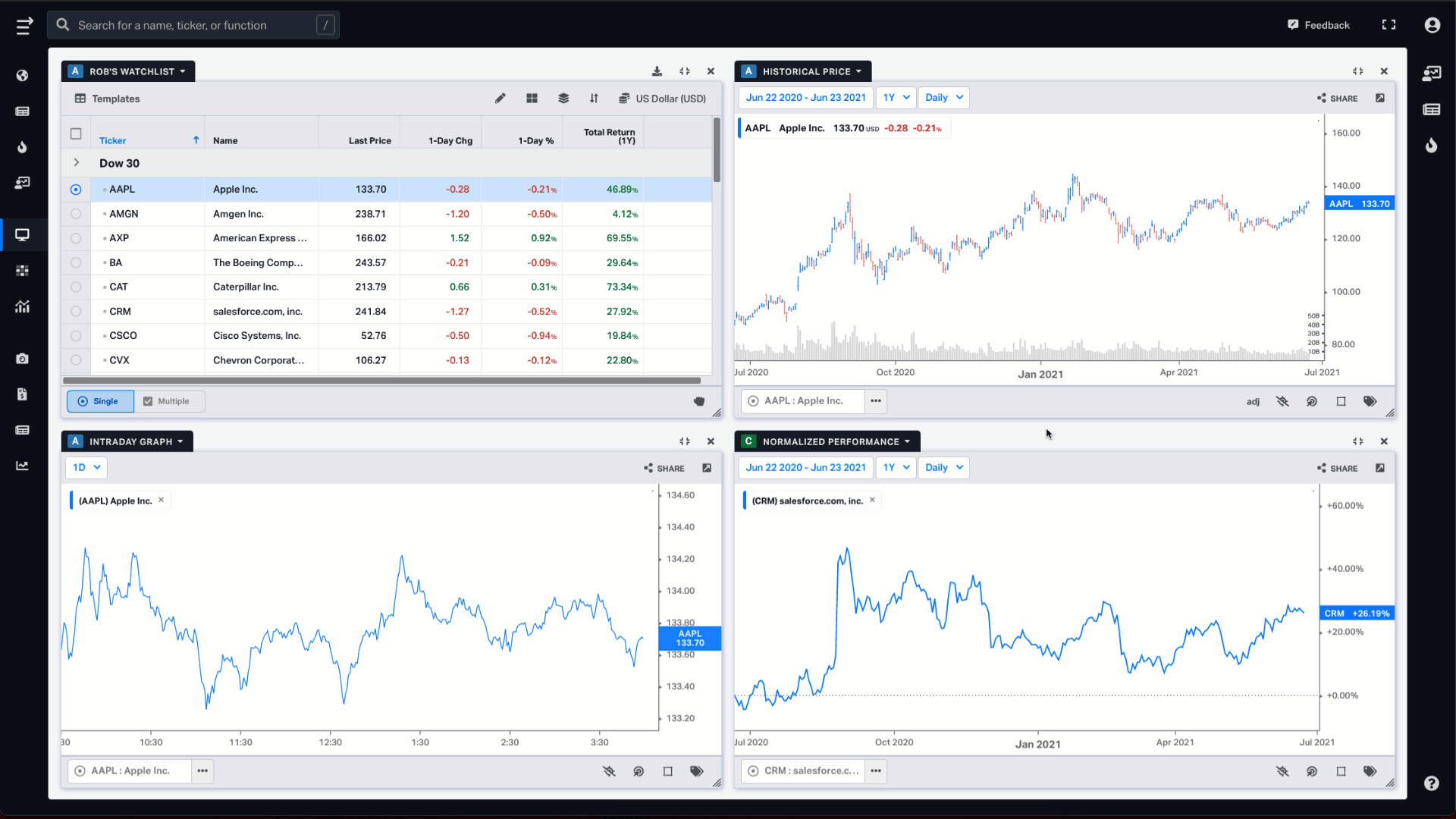 Custom Financial Analysis
Now you can create your own customized financial analysis templates with the items you choose. Choose from 300 financial series to craft the perfect table for financial insights.  
*This feature is only available to Pro subscribers*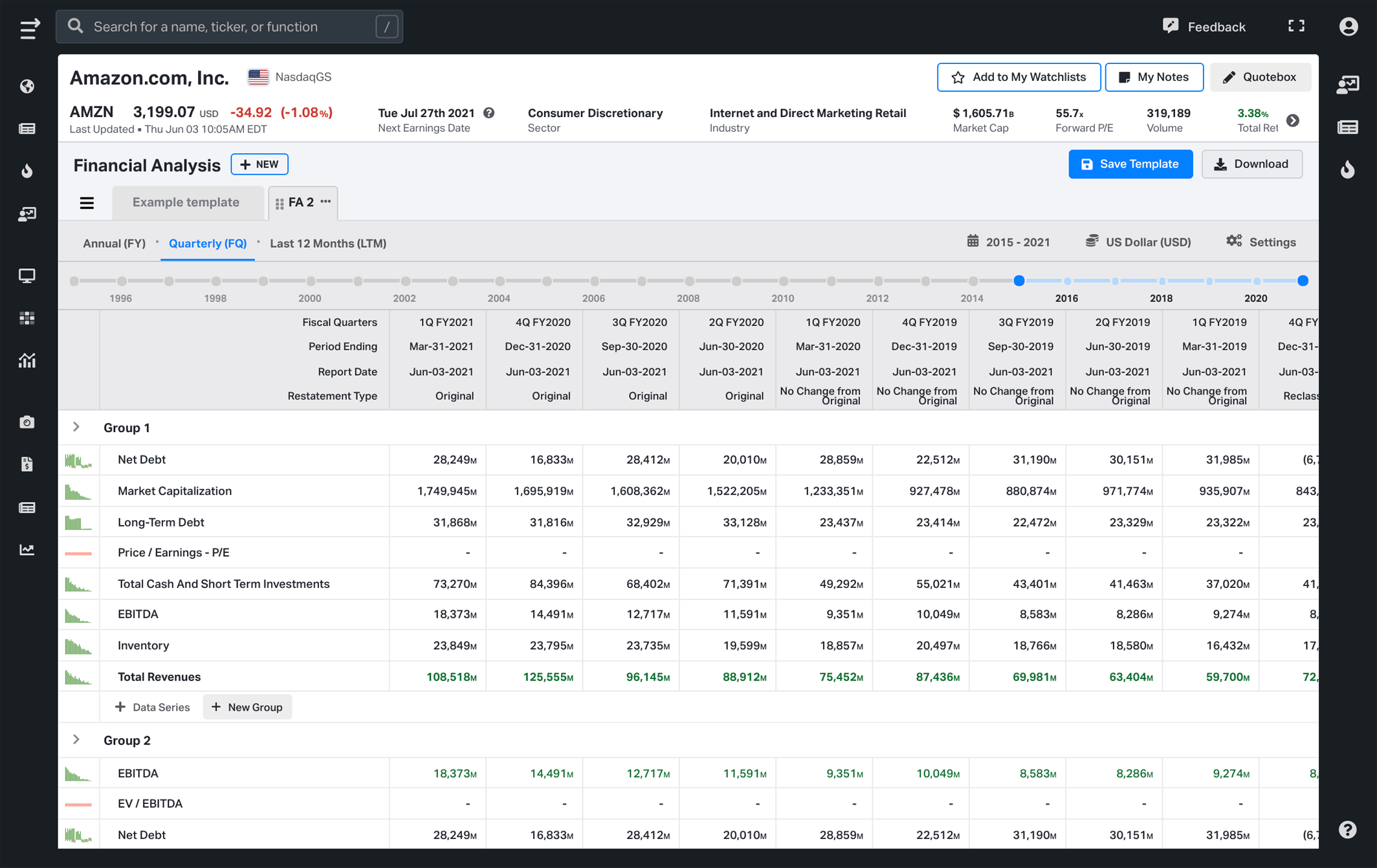 ETF Exposure snapshot
Understand how many ETFs hold a stock and the concentration of ETF ownership. *This feature is only available to Pro subscribers*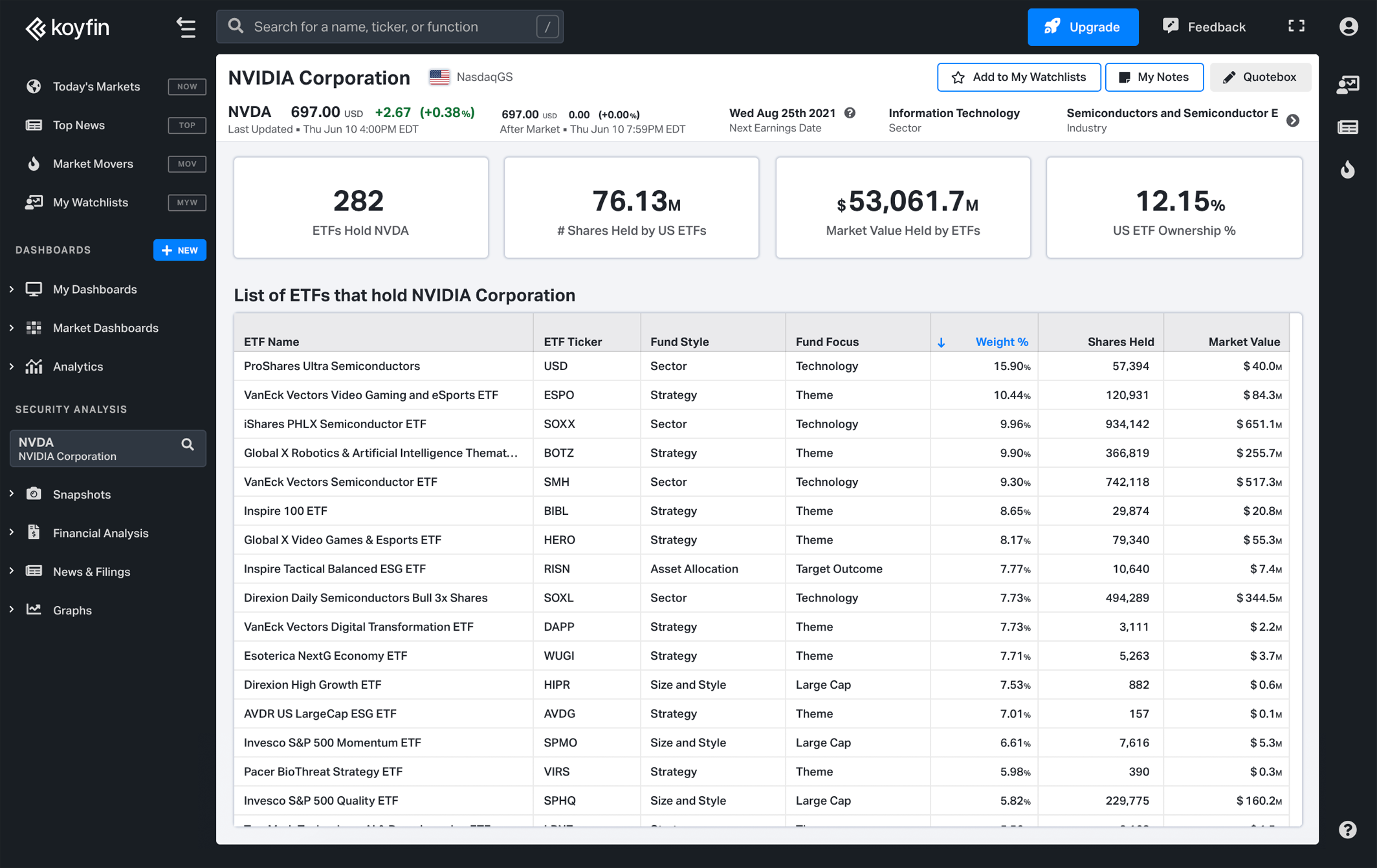 Paid plans & grace period
The team that built a ton of great features for you for years is working on building even more great features, on top of refining the existing ones! But to pay for engineers & servers and expand the team (for even more ambitious functionality), we need a business model that works for you and us.
Enter Koyfin Plus and Koyfin Pro paid plans! We'll continue to offer a robust free tier for basic information, while our two additional tiers will provide more data, functionality, customization, and unlock awesome financial analysis powers for you.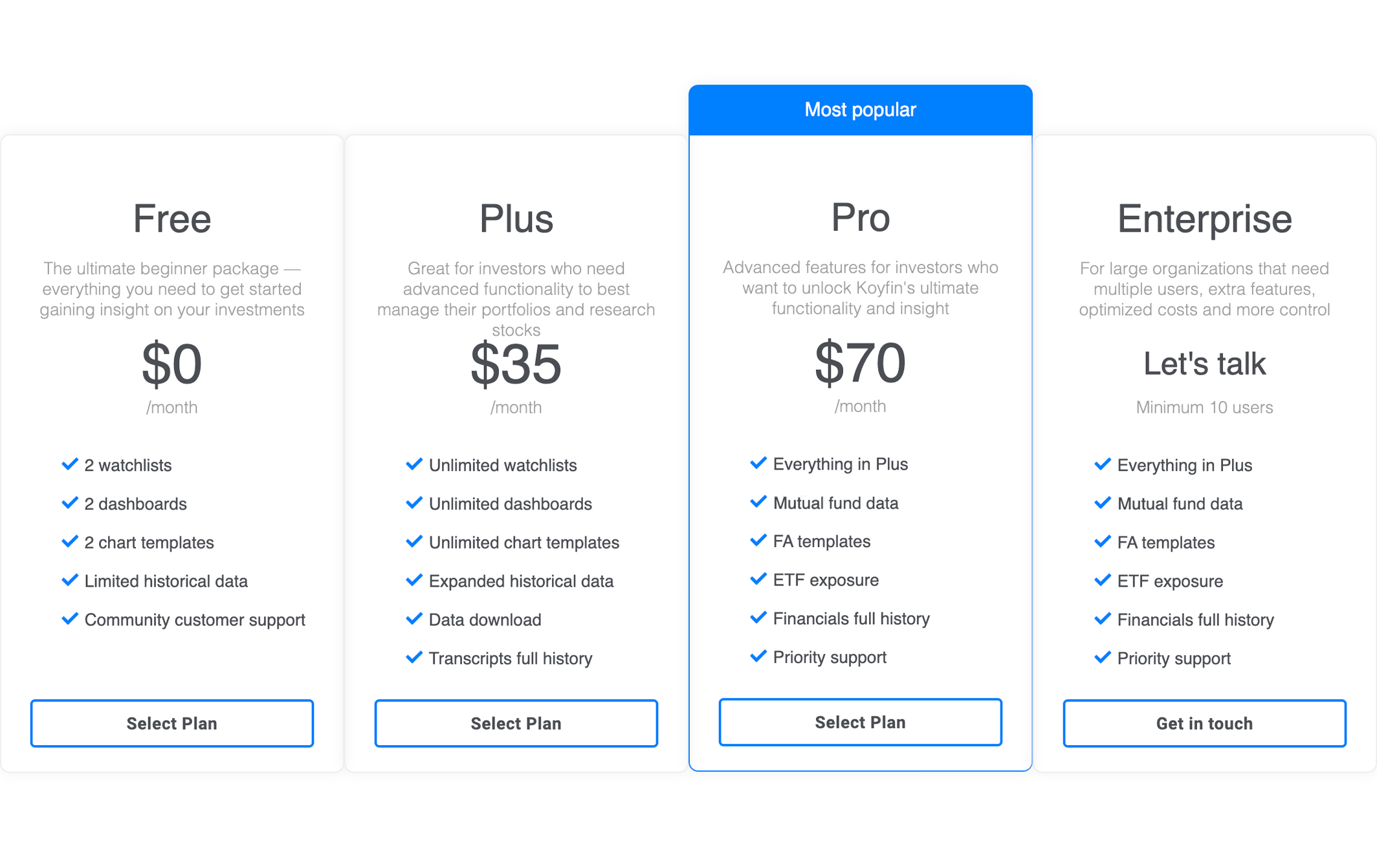 For all existing Koyfin users, we're providing a grace period where you'll have free access to the Plus tier until July 5. If you don't upgrade after the grace period expires, you will lose access to some functionality.
For example, if you have more than 2 watchlists, dashboards or chart templates with the free version, you won't be able to edit these or add new ones. To be able to again edit or add watchlists, dashboards, or templates, you would need to delete the ones above the limit.
---
FAQ

What happens if I don't upgrade to a paid plan?
You can continue to use the free version of Koyfin which will provide robust data and functionality. However, the free plan won't include certain data and functionality available in the paid plans.
Will I lose any saved data when paid plans are introduced and I remain on the free plan?
You will not lose any data when paid plans are introduced. However, if you're over the limit for My Dashboards, My Watchlists or Chart Templates, you won't be able to edit or add additional data until you go below the free limit.

For example, if you have 5 watchlists, you will be able to view the 5 watchlists on the free plan. However you won't be able to edit the securities in any of the watchlists because you're over the limit of 2. If you delete 3 watchlists, and have 2 remaining, you'll be able to edit the watchlists.