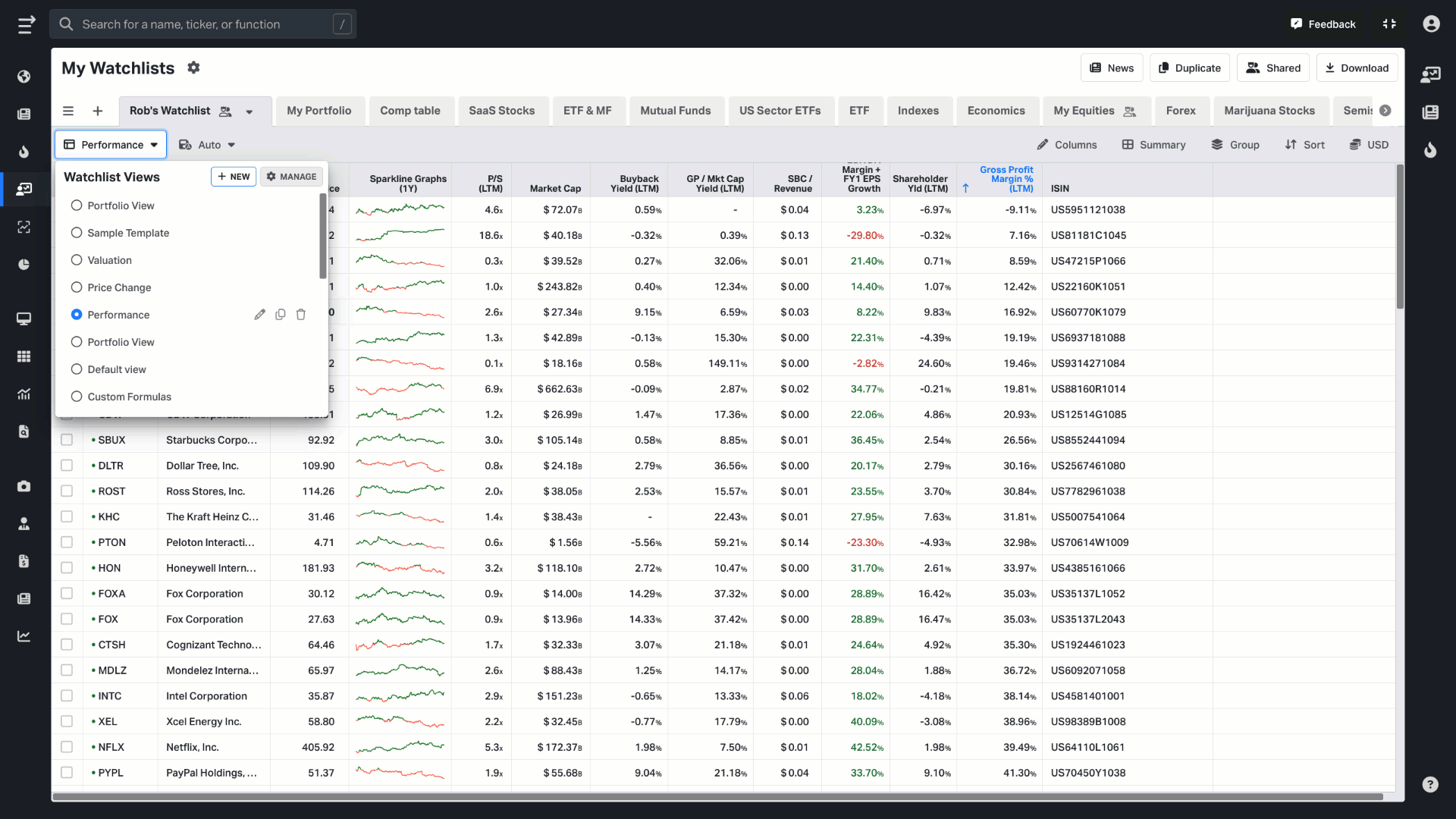 Watchlist Views lets you create sets of columns and table settings to reuse in your watchlist and watchlist widgets inside dashboards.
---
How to use Watchlist Views
Watchlist Views are specific to each watchlist, meaning that any modifications made to this view will affect the watchlist in which they are made.
To create a view, go to My Watchlists page and find the Watchlist Views drop-down above the tickers list. From there, you can either select one of the views or start creating a new one from scratch.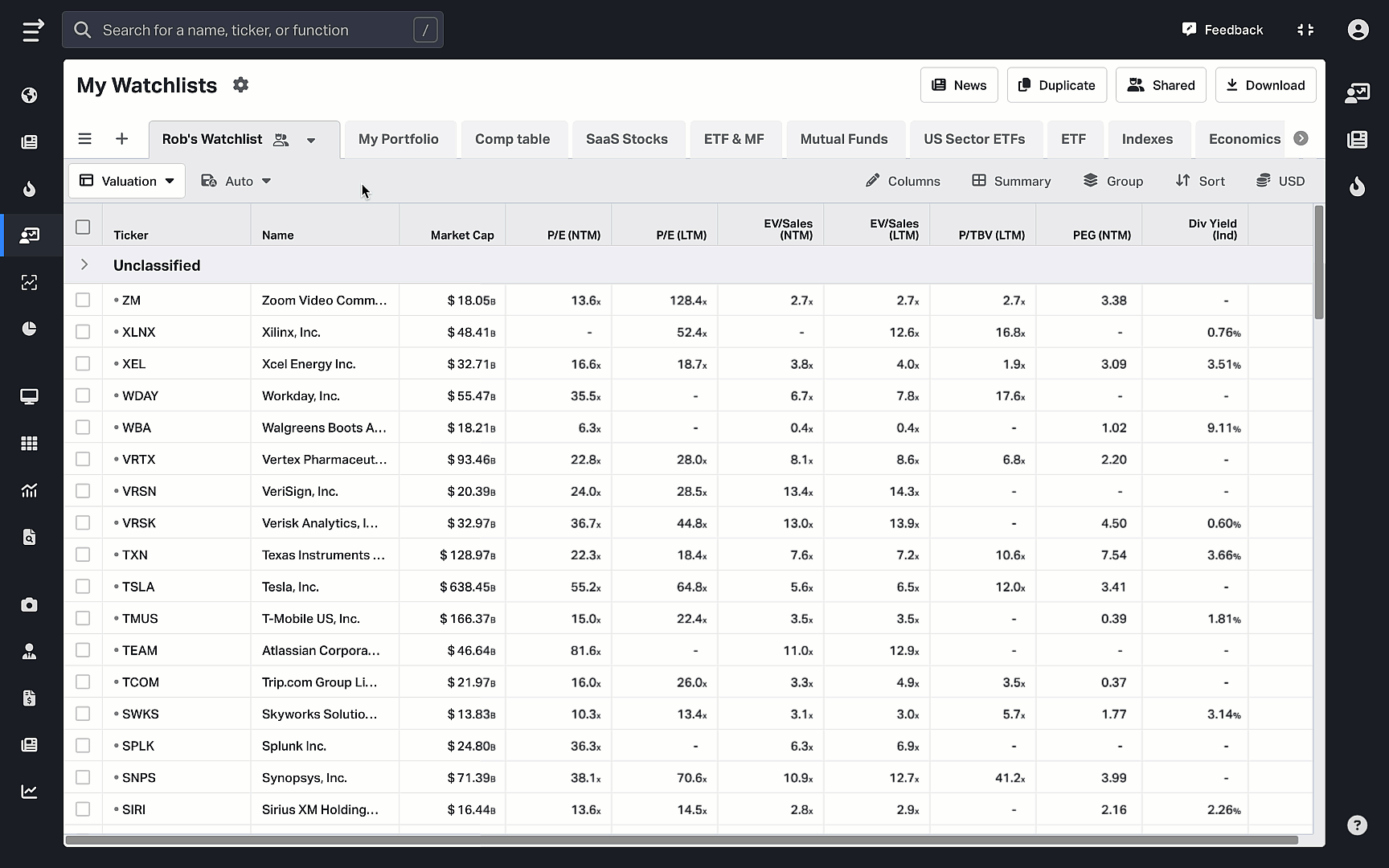 You can also import your views from an existing watchlist. Note that formulas and custom columns will not be imported when importing an existing view.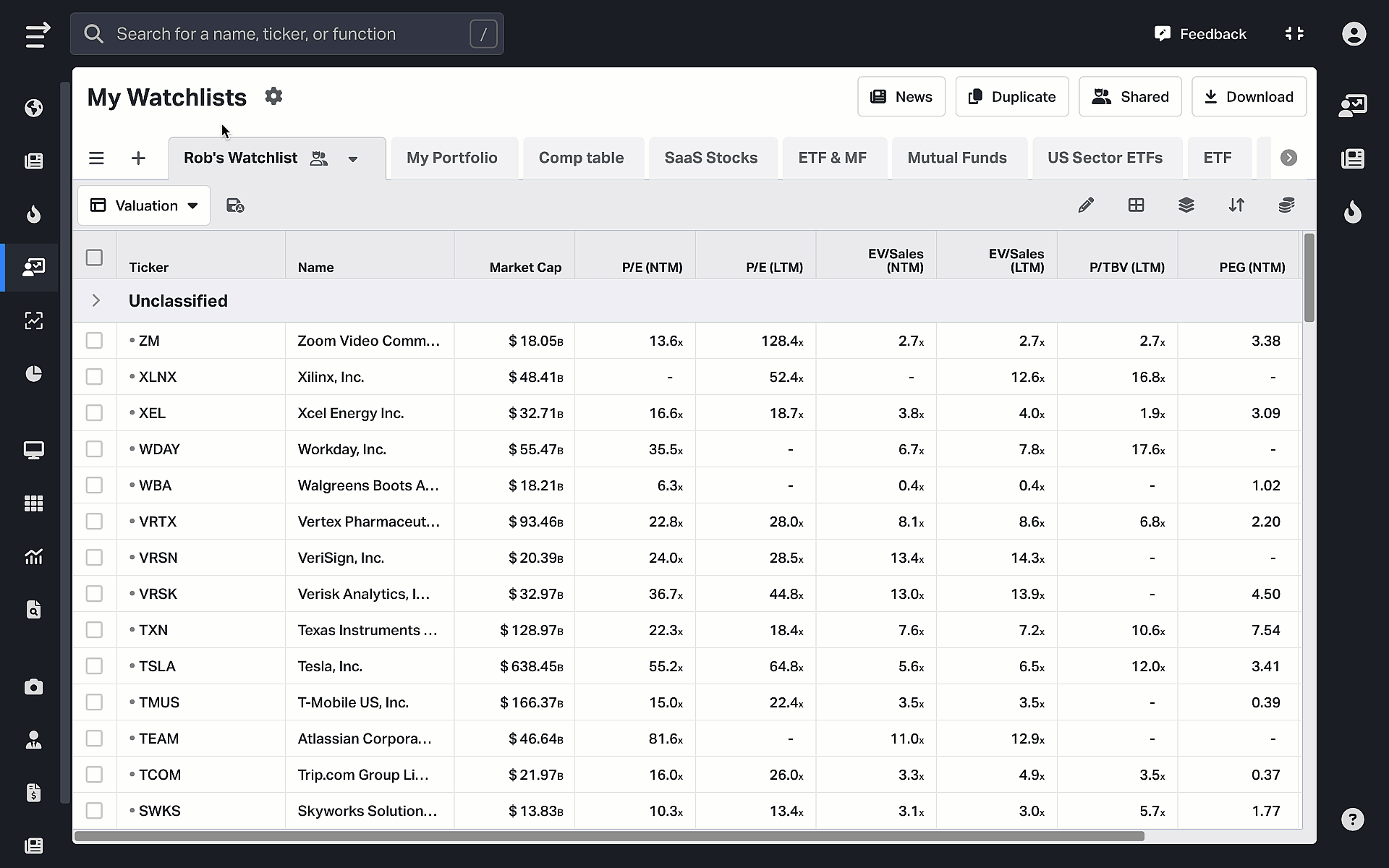 Watchlist views functionality allows you to adjust a list of columns, summary rows, currency, or grouping & sorting options for the views of your choice and then reuse these views in the future.
You can try to create your views here.
Saving Options
By default, auto-save is selected for all your views, but if you want to save changes manually, you can always use the saving dropdown and switch the toggle to OFF. In that case, you will have to hit Save every time you make changes but you will be sure no accidental change is made there.
Clicking on Save as will create a new view based on the chosen columns and settings.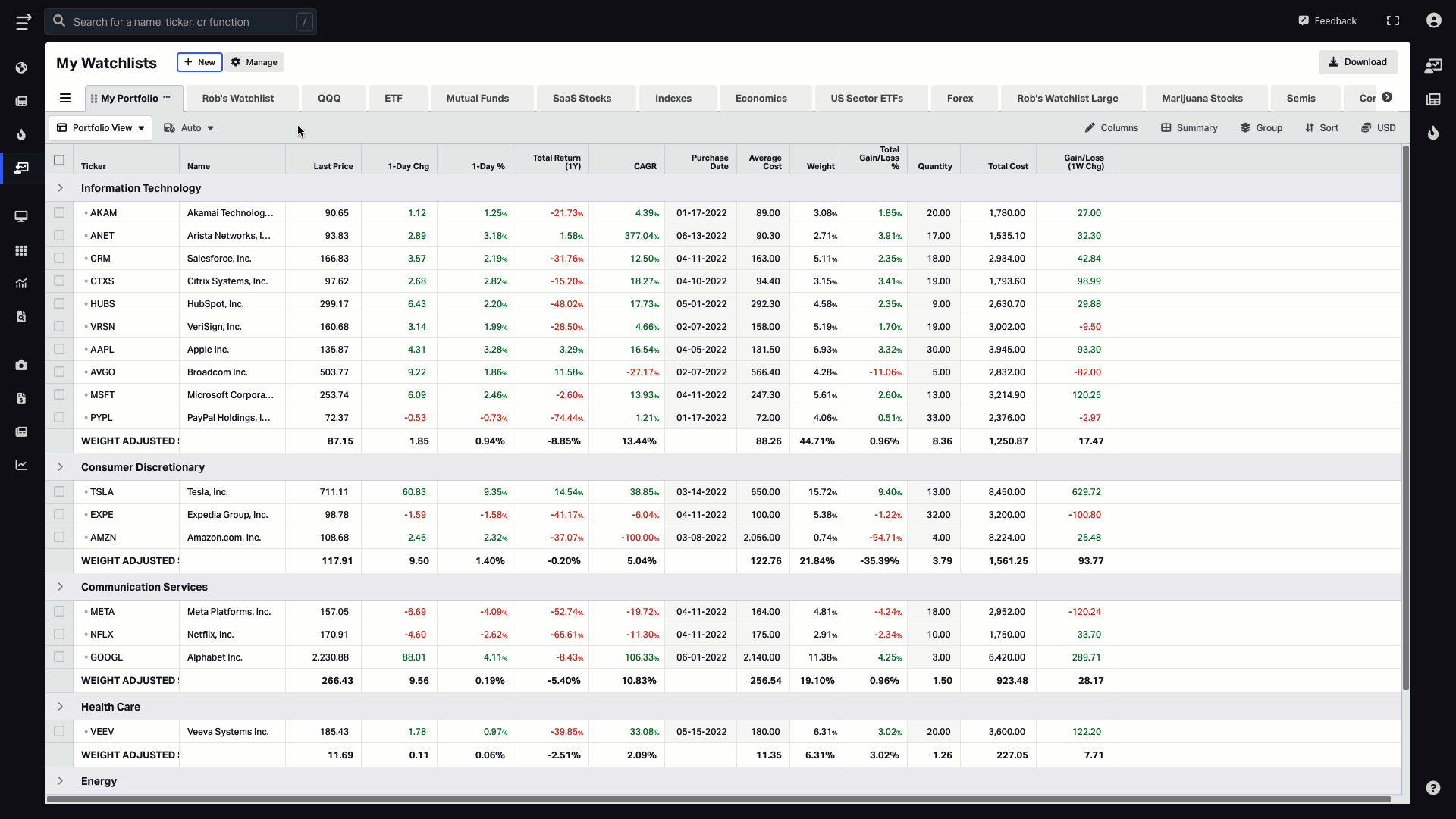 Utilizing views in your dashboards
Watchlist views settings are synced with My Dashboards. You can click on the views drop-down and choose any view you like for each watchlist widget in a dashboard.