V 3.14.01 - July 19, 2022
Better decisions with MT Newswires!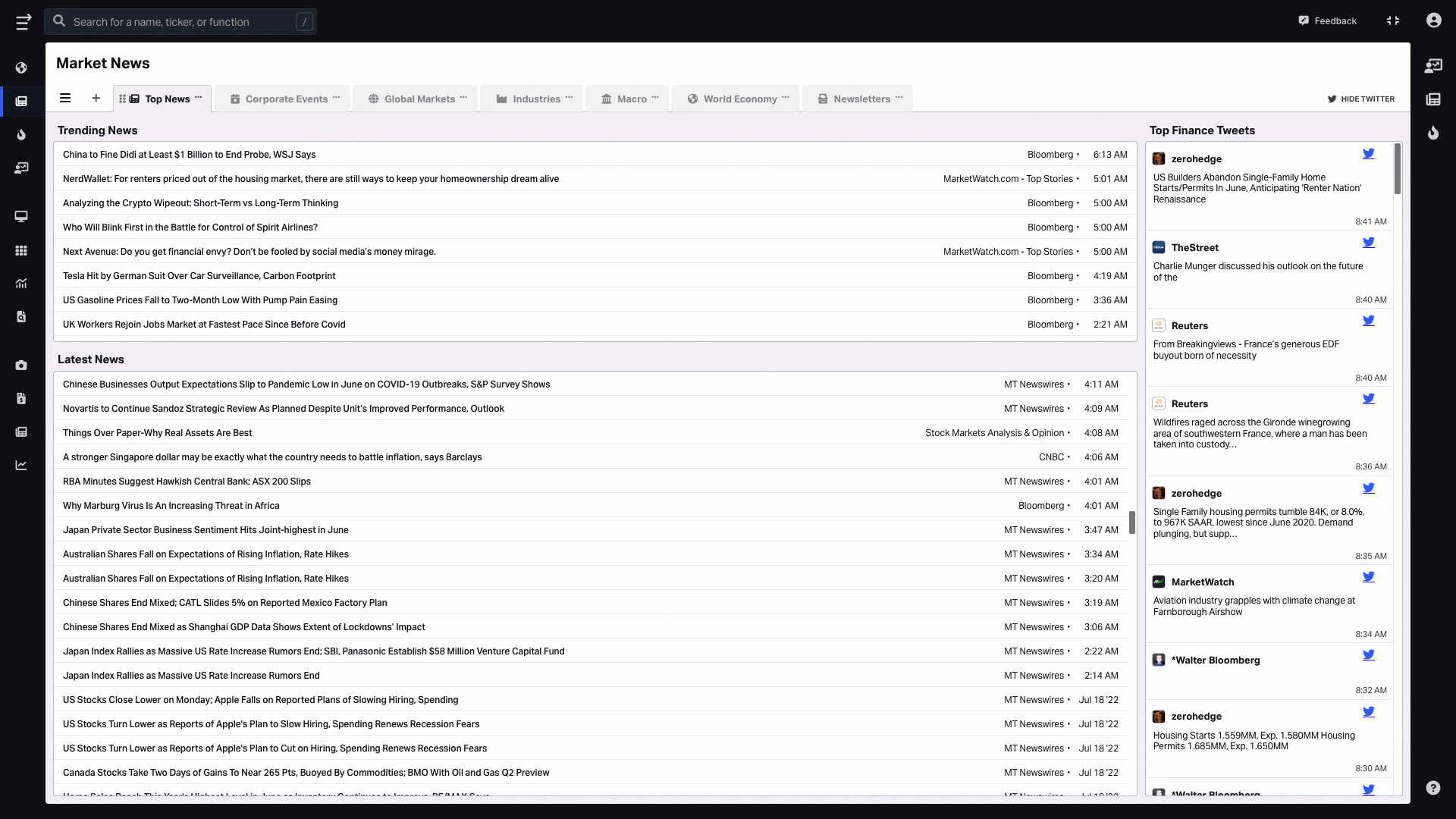 We are proud to announce Koyfin has strengthened its premium news content with one of the top independent sources of original and unbiased financial news – MT Newswires.
Highlights
Comprehensive intra-day coverage of insider trading, analysts recommendations, global economics, forex, and market trends
Detailed market and sector summaries before, during and after regular market hours
Quality analysis of corporate news, events, and market-relevant geopolitical news
Full-day coverage across multiple asset categories within North America, Europe and Asia
Global-oriented coverage of economic indicators, forecasts, interest rates, and geopolitical events
Note: MTN News is only available for Basic, Plus, and Pro plans
Our team is constantly evaluating the ever-changing needs of investors, big and small. The provider we partnered with before – Reuters News – has changed its terms of services and raised prices significantly. This made it uneconomic for us to offer Reuters news to our users, and instead, we decided to focus on other news sources.
To get more information on Koyfin functionality, take a look at other Help Center documentation or check out our YouTube channel.