V 3.2.1 - February 5, 2021
Introducing Corporate Transcripts: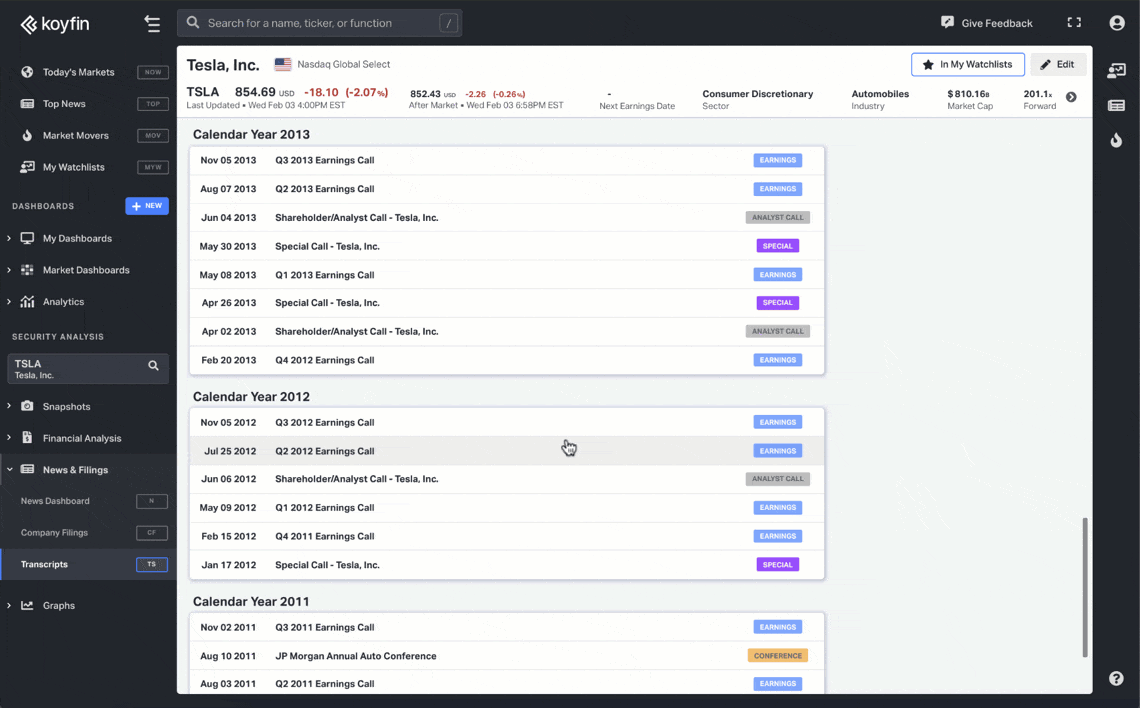 With the February update, we are introducing Corporate Transcripts (TS) — an important feature to help you read into management conversations, determine positive or negative sentiment and trends, and pick up on the expectations for future performance.
---
Get your eyes and ears on top companies' public management calls & events
Koyfin Corporate Transcripts are verbatim representations of corporate and institutional events from 9000+ top public companies across the world going back to 2004.

These include but are not limited to:
Earnings calls
Shareholder/analyst calls
Conferences
Summits
Presentations
M&A calls
Investor days
Transcripts are located within the News & Filings section, are grouped by years, include participants lists, and can be saved or printed right out of the platform. Learn more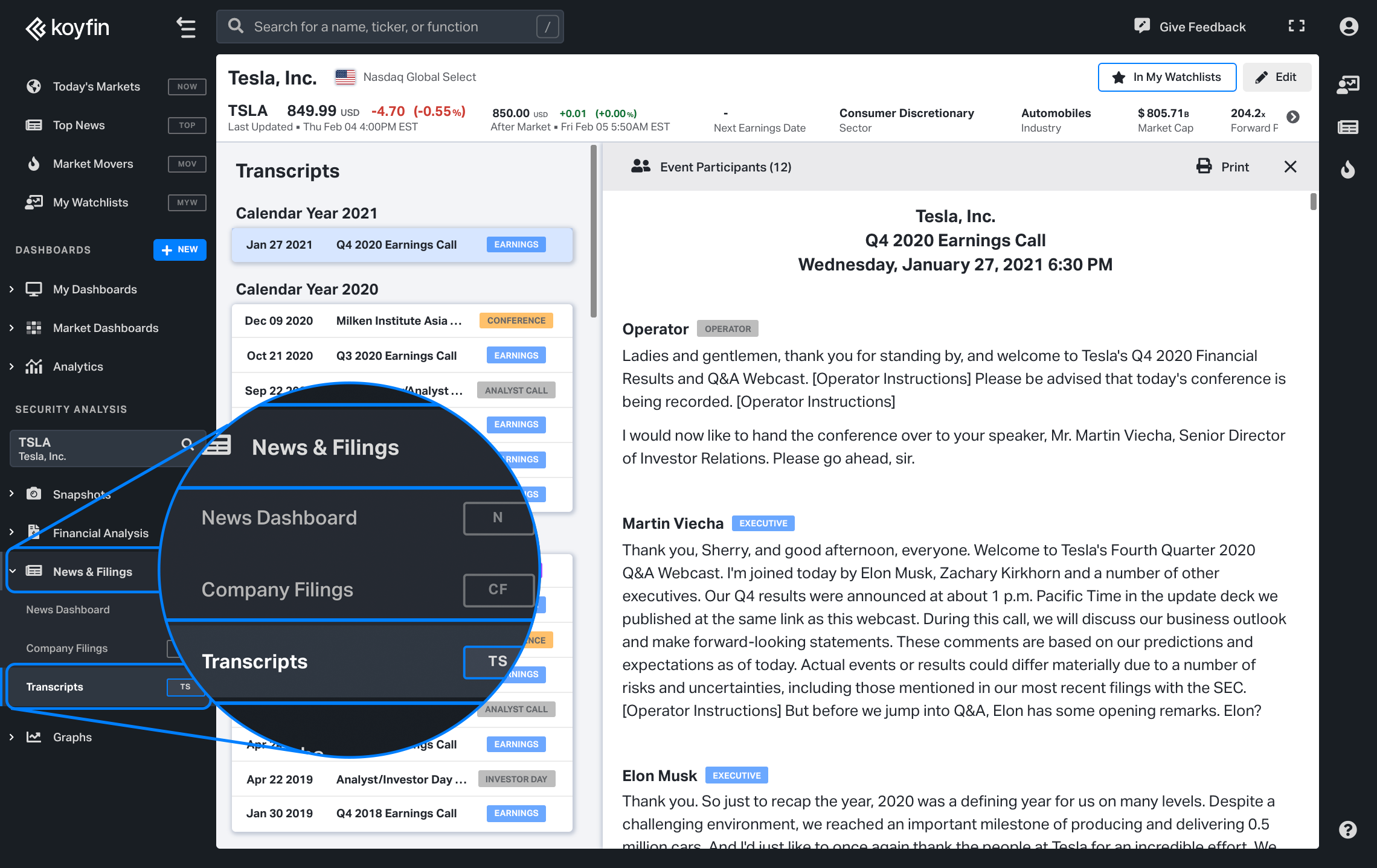 To get more information on Koyfin functionality, take a look at Help Center documentation or watch our YouTube channel.