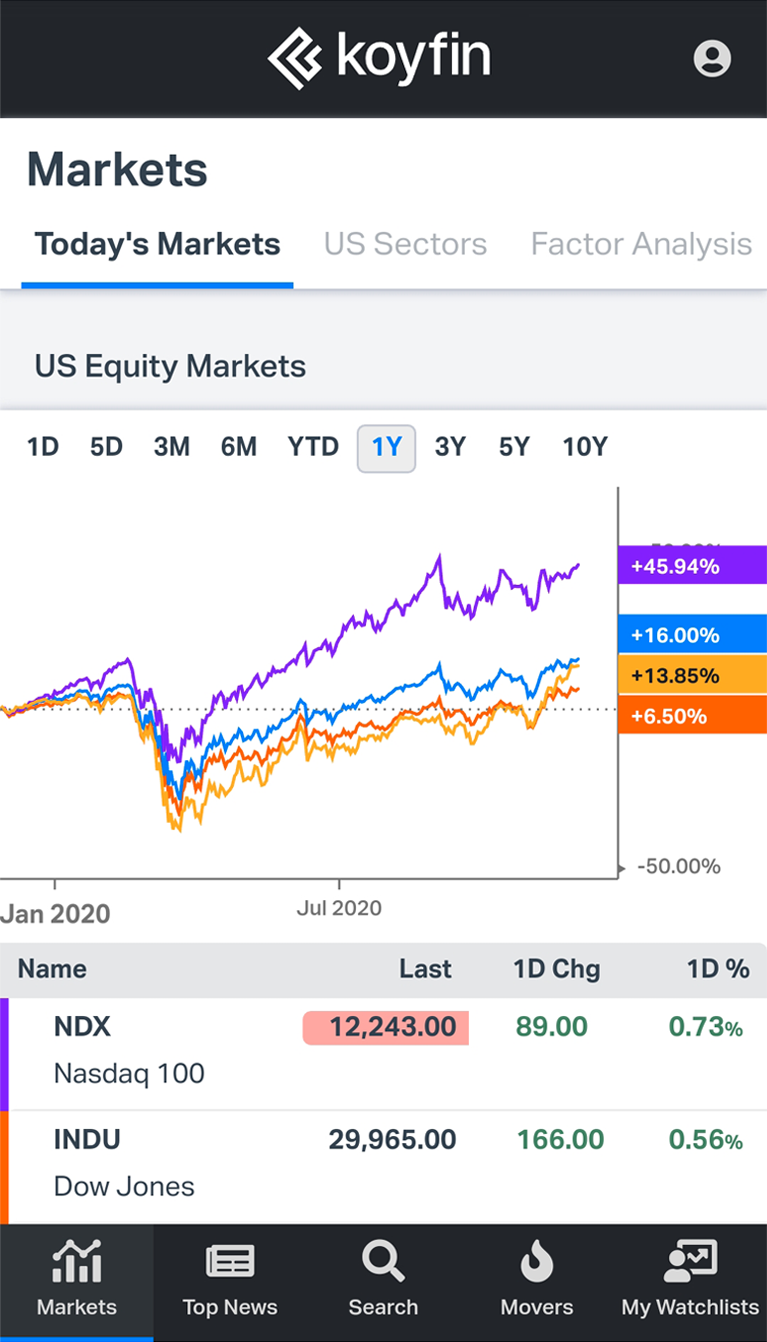 Koyfin has a mobile version which you can access by going to www.koyfin.com on your phone's browser. To quickly access Koyfin on the go, you can add the Koyfin app icon to your home screen.
The layout of the web-app is explained in the picture below. The main use case of the web app is letting you track what's happening in the market and browse the performance of the securities in your dashboards. The functionality of the web app is more limited than Koyfin on your desktop. For example, you can't edit or create dashboards.
You can "appify" the Koyfin web app to create an icon on your phone's home screen to quickly access Koyfin whenever you need. See the video below for instructions.
iPhone
Android