To expand our transcripts features, which have quickly proven to be highly popular among our users, we introduced Advanced Transcripts Search which aims to give you full control over the Transcripts coverage on Koyfin. You can now search for particular themes and keywords in transcripts to filter and narrow down all company documents for a proper analysis.
🖥️ Open app.koyfin.com on your laptop or computer to search the transcripts and instantly see if management has mentioned a key term you're looking for.
The Transcripts Search feature is available to Plus and Pro users only. Upgrade to save yourself hours of looking painstakingly through documents one by one.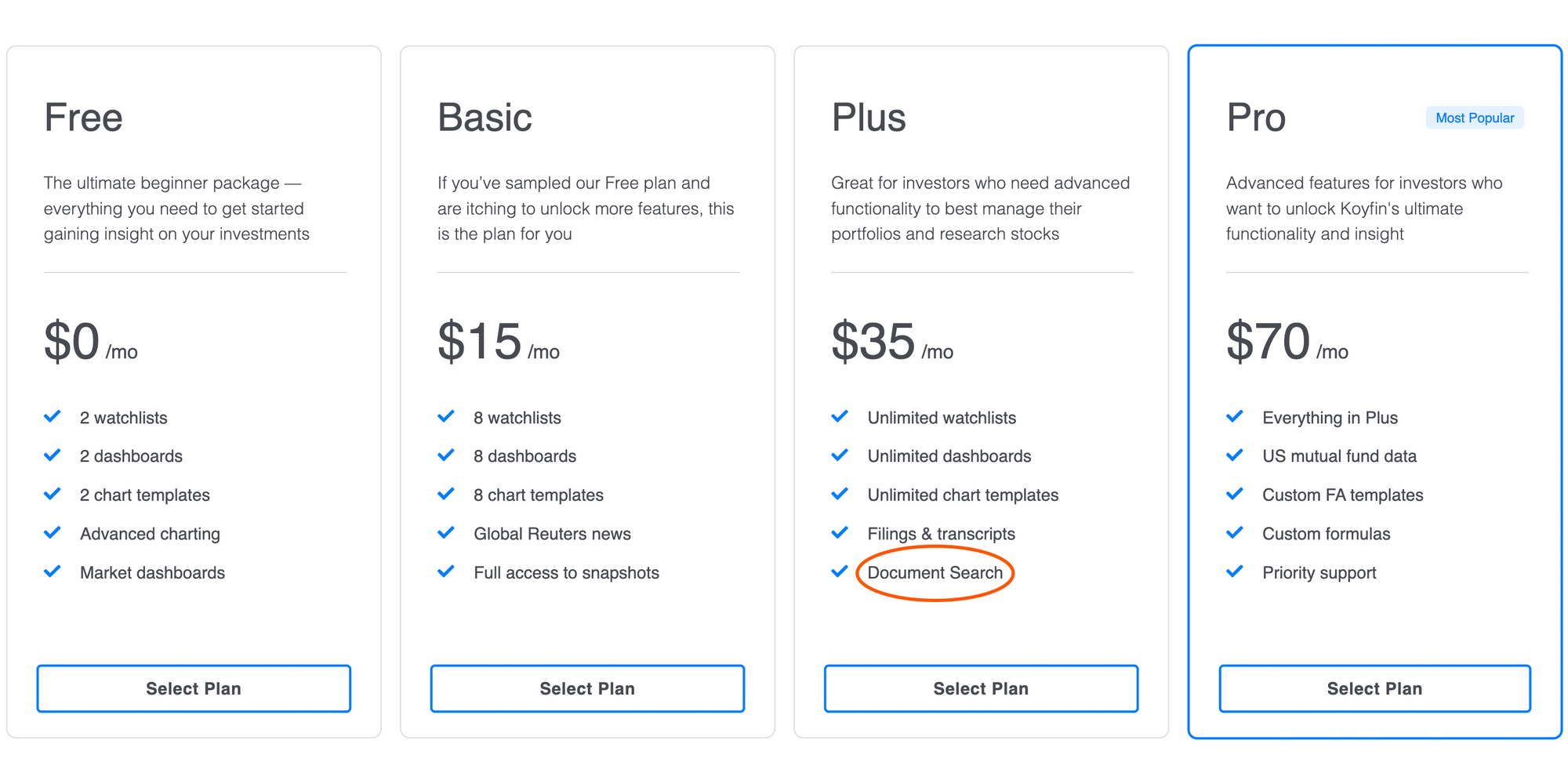 Read more about the feature functionality here.