V 3.7.01 - October 22, 2021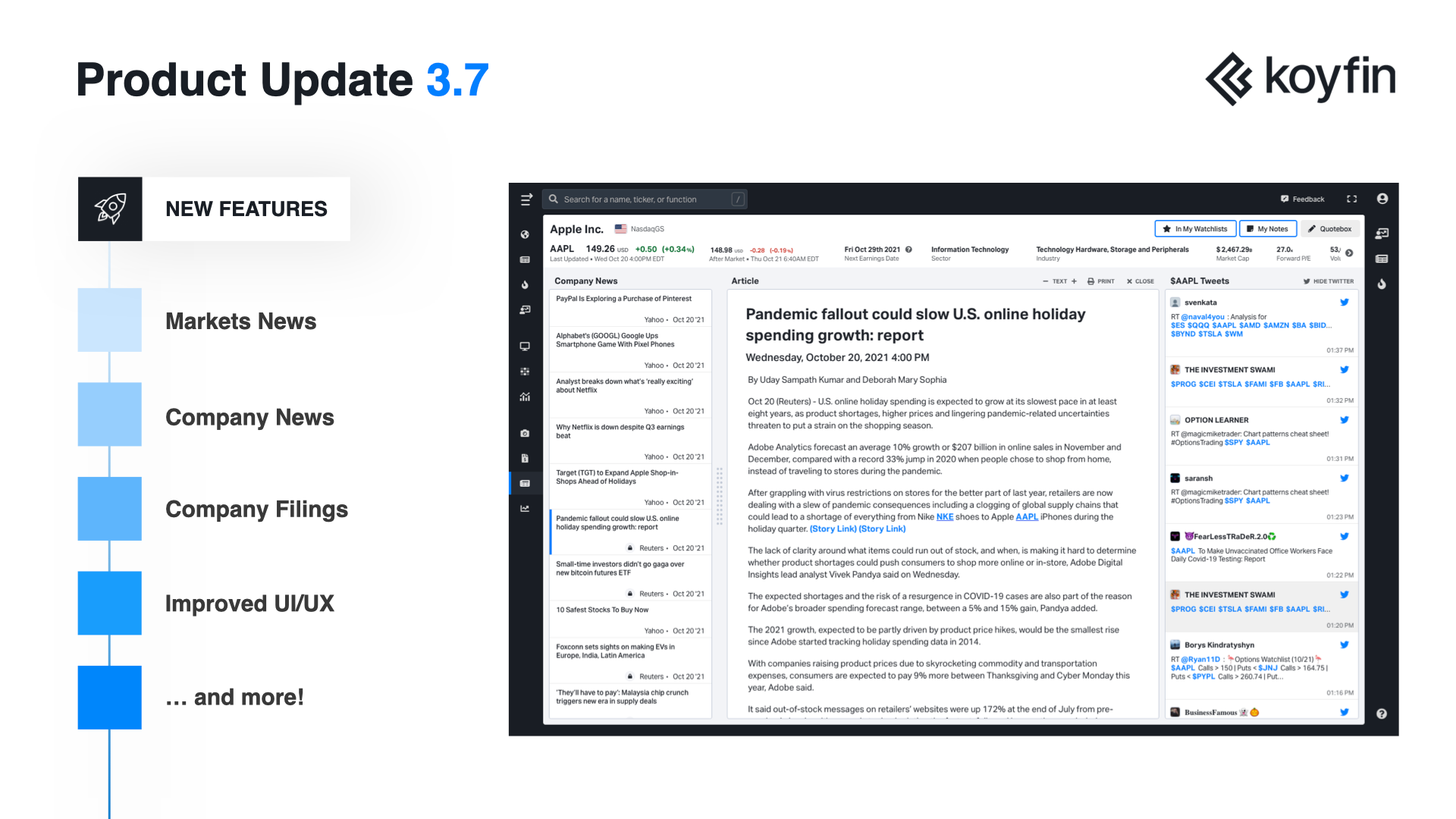 Upgraded Koyfin News & Filings:

Today we're announcing a big upgrade to our Top News and company news features.
Koyfin now includes Reuters as a news source to offer more high-quality content and broader geographical coverage. In addition, company filings are now available for all global companies.
Note: Reuters news and filings are available for Koyfin Plus and Pro users, and are limited to headlines only in the free plan.
---
High-quality markets news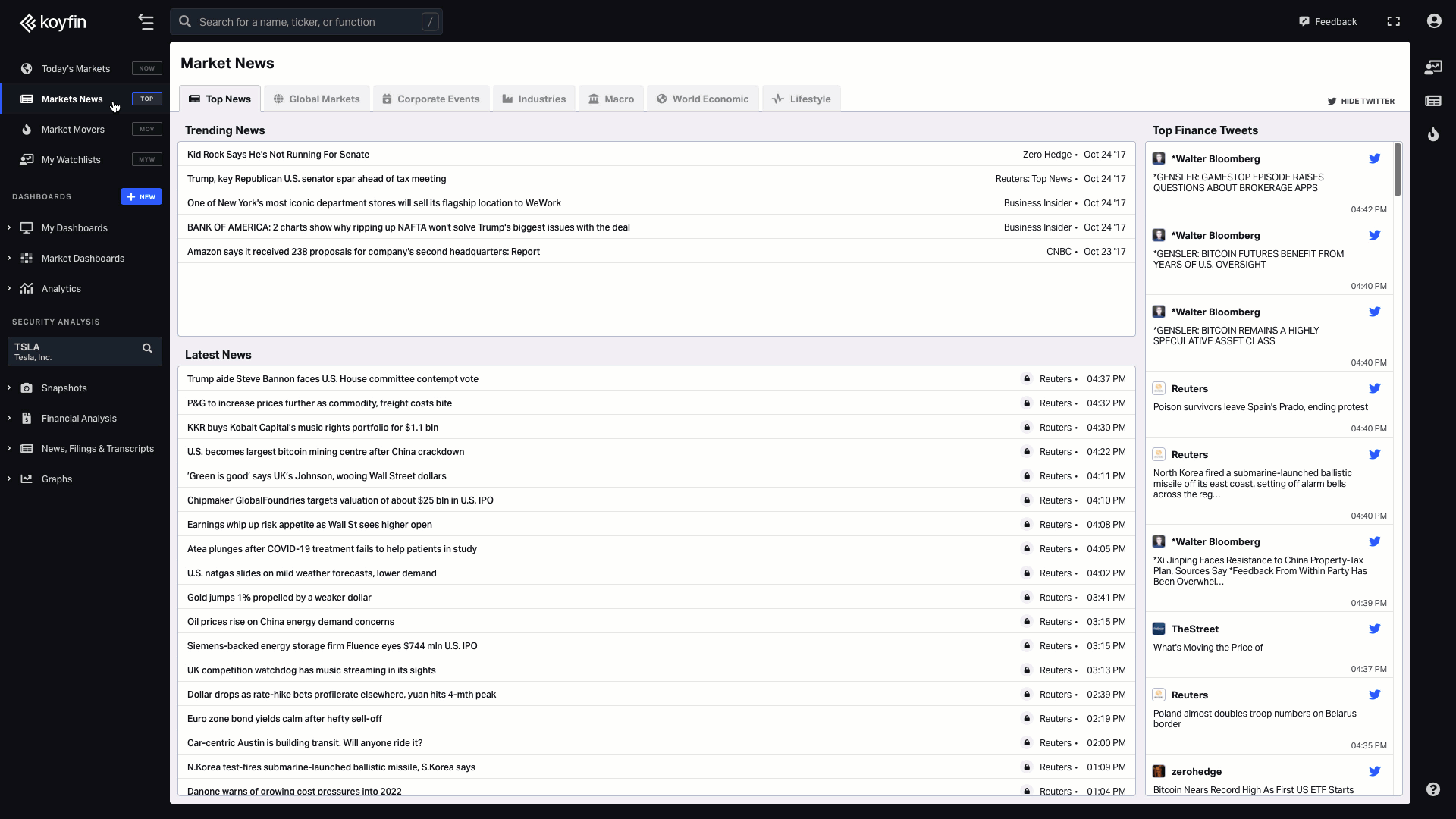 The new version of Top News is significantly expanded to become Markets News, and is now divided into the following sections:
Top News — latest trending news and top finance tweets
Global Markets — news from major markets: US, Europe, and Asia Pacific
Corporate Events — updates on companies' IPOs, M&A, divestitures, spin-offs, share repurchases, and buybacks
Industries * — trending news from 140+ industries for you to choose and track
Macro — trending macro news from debt, commodities, currency, and cryptocurrency markets
World Economy * — popular news articles specific to over 200 countries
Lifestyle — top sports, science, and wealth updates
* customizable section
Try out the updated Markets News here.
---
Company news & filings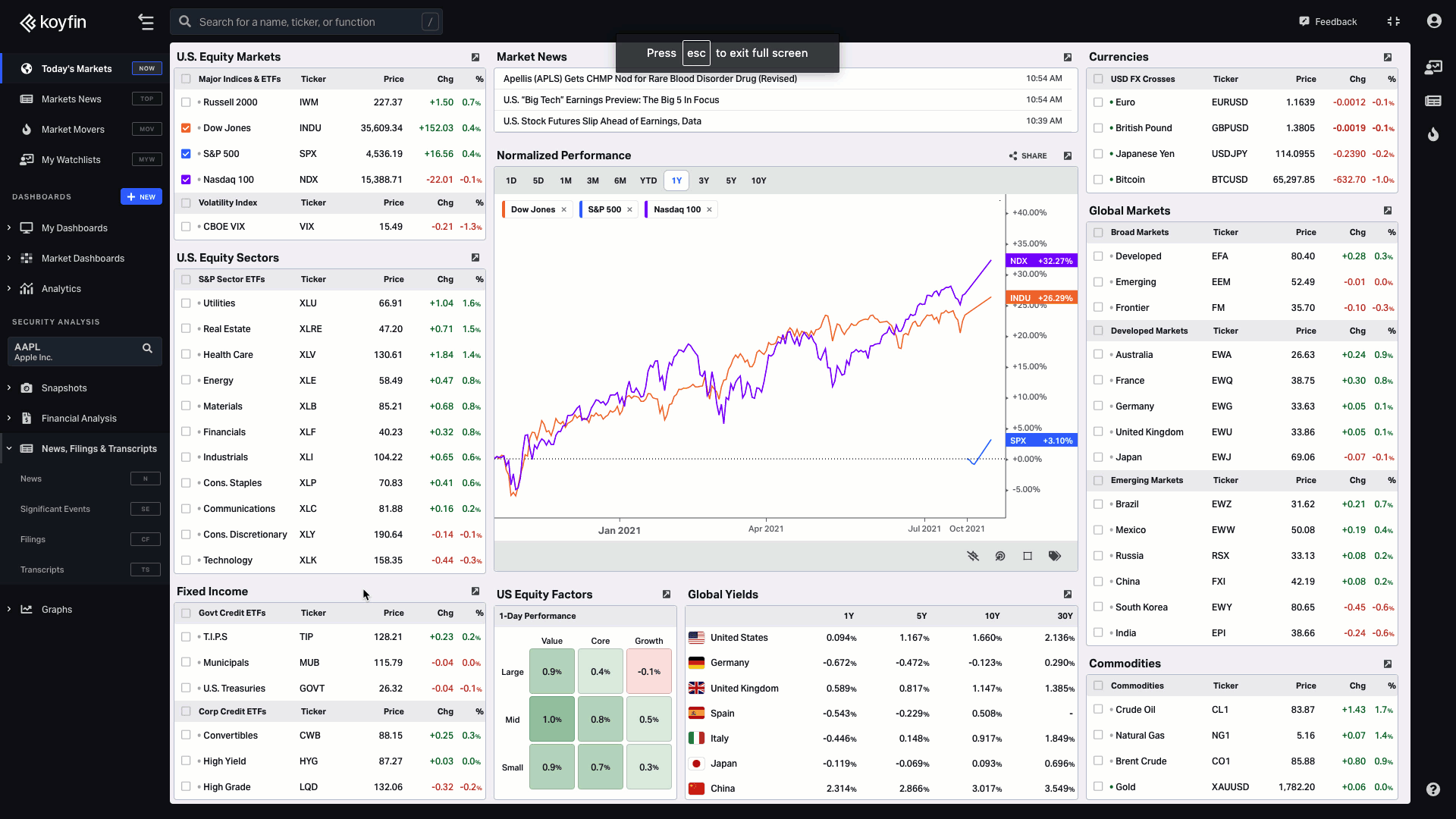 The redesigned Company News section, which displays all trending news and tweets for a ticker, now covers all global stocks with professional-grade news from Reuters. You can track what's happening for all global companies rather than being limited to the US.
Company Filings now cover all global stocks right on Koyfin. Look at filings to get better transparency on stocks' activities, a sense of its prospects, and potential red flags.
To make it more convenient, you can now read Reuters news and filings directly on Koyfin without being redirected to an external website. Browse through the articles, print or save them as pdf, change font size, or check the embedded price charts.
Try out the updated Company News here.
---
News & filings demo
Watch the explainer video on the new functionality from Rob Koyfman:
---
To get more information on Koyfin functionality, take a look at other Help Center documentation or check out our YouTube channel.