There are several ways to download financial data from Koyfin to CSV or Excel to perform further analysis.
Historical Chart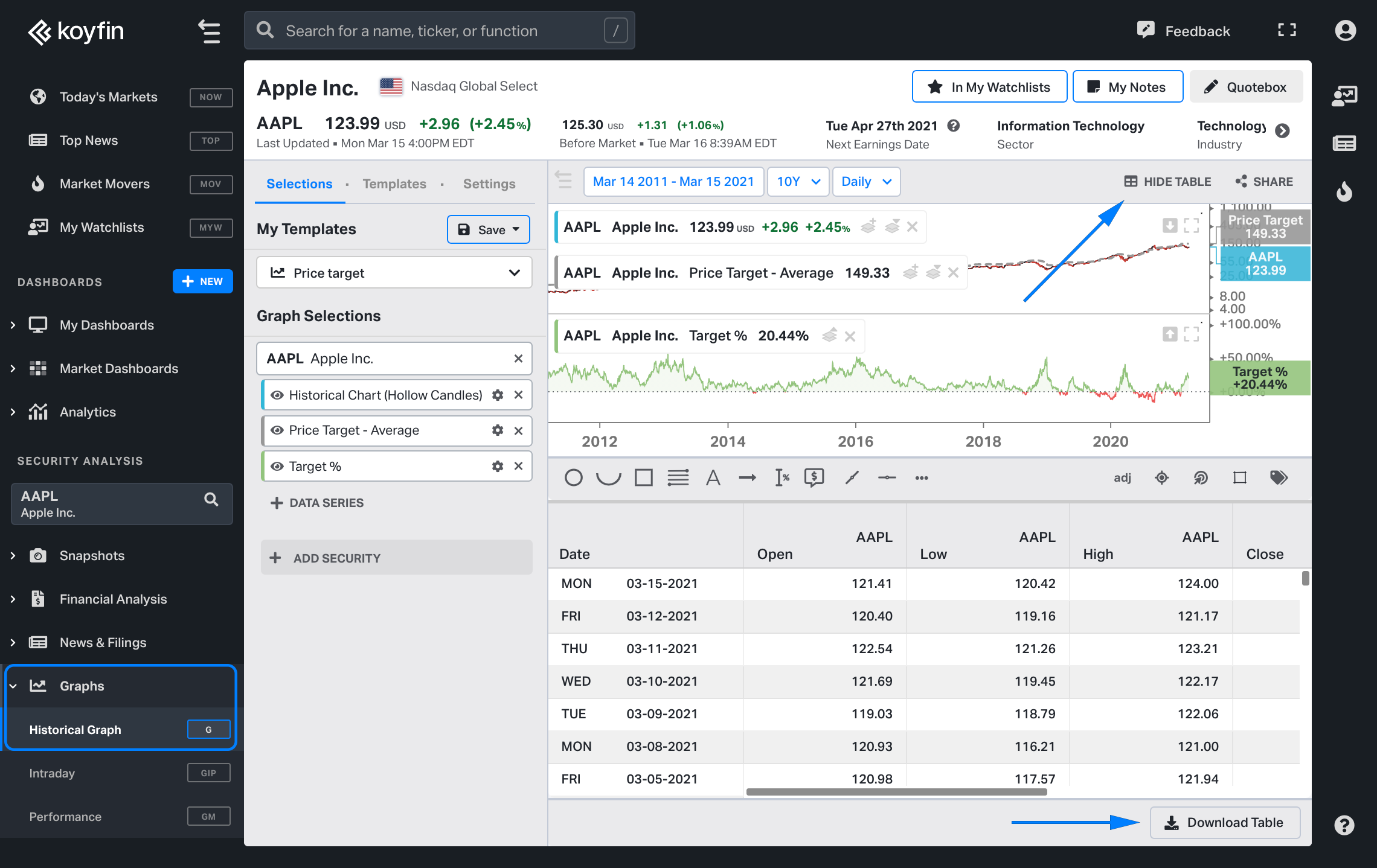 Company Financial Analysis
You can download Financial Highlights, Income Statement, Balance Sheet, Cash Flow, Valuation Multiples, Enterprise Value, Profitability and Solvency.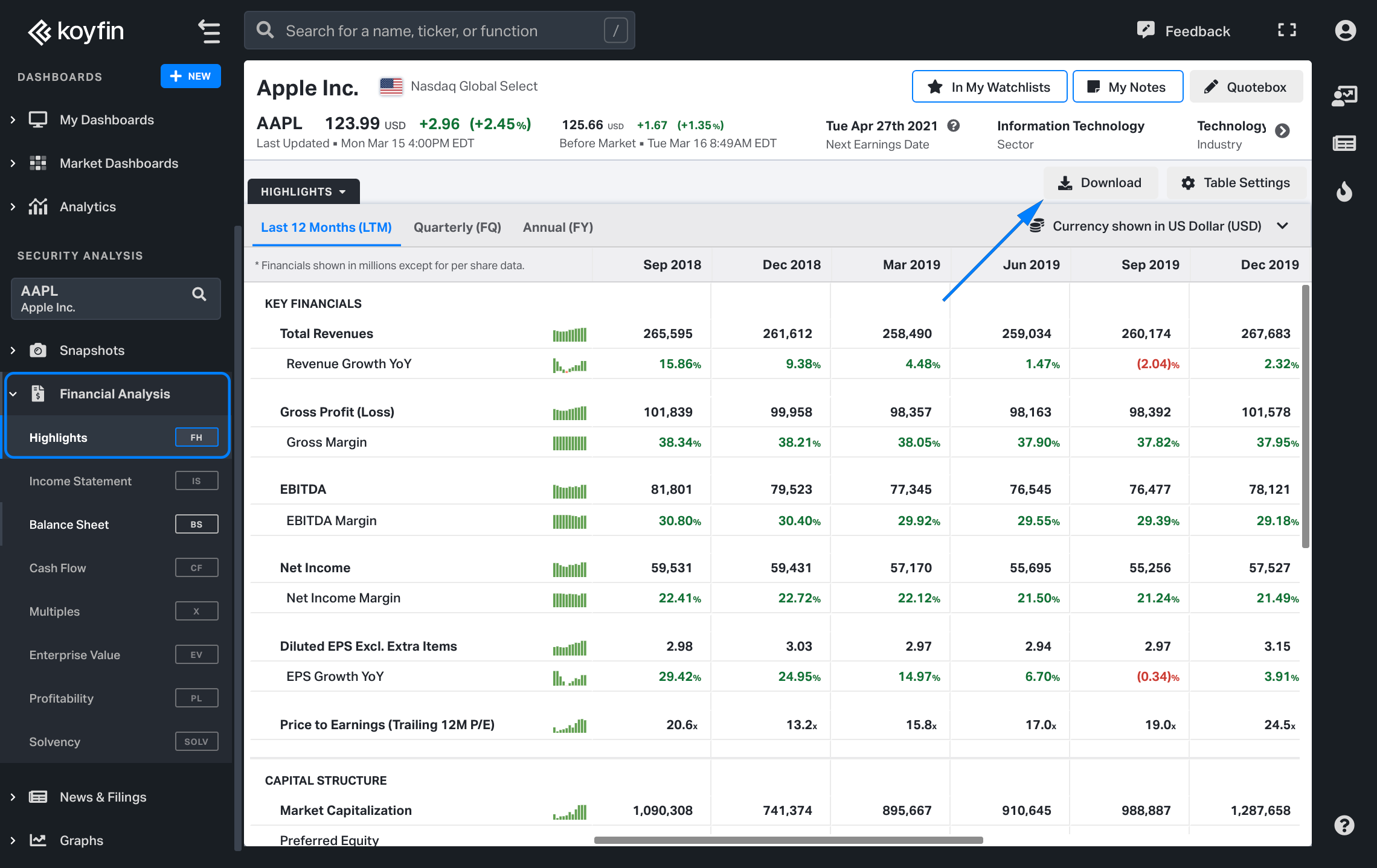 Scatter Plot
Choose index constituents, ETF constituents or a watchlist, and then download the x/y variables of the scatter plot.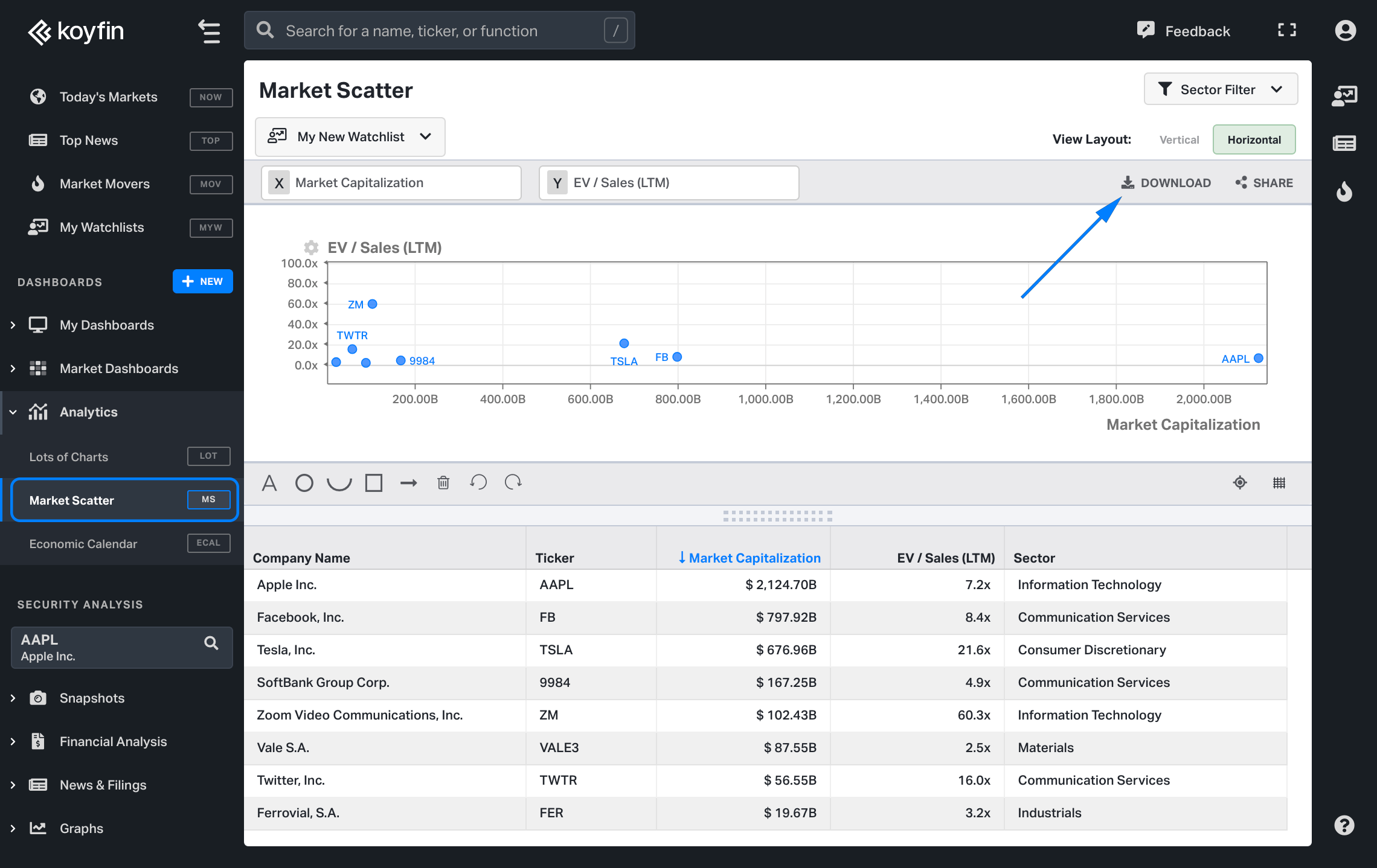 My Watchlists
You can download a watchlist and any of the columns that you select to be displayed for that watchlist.